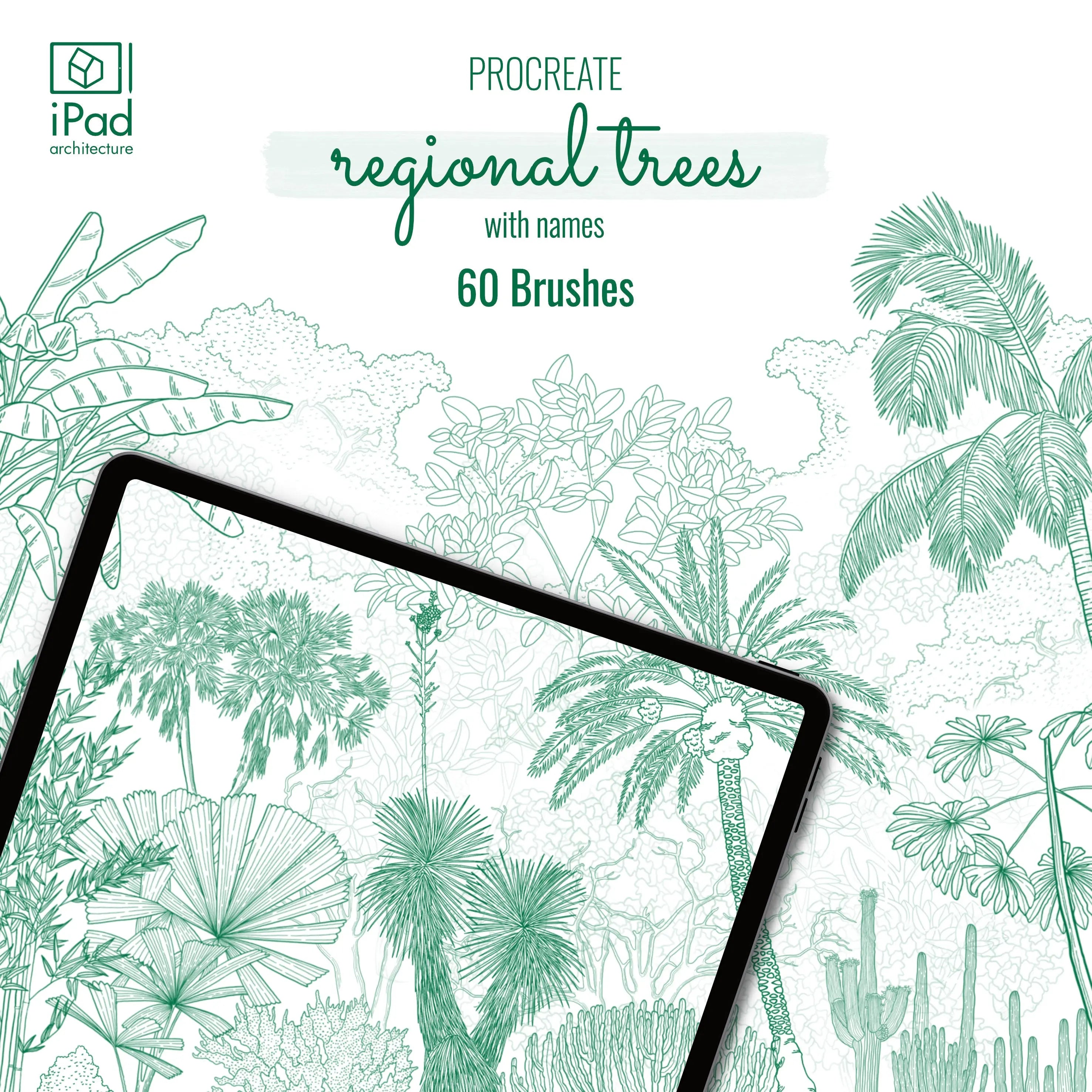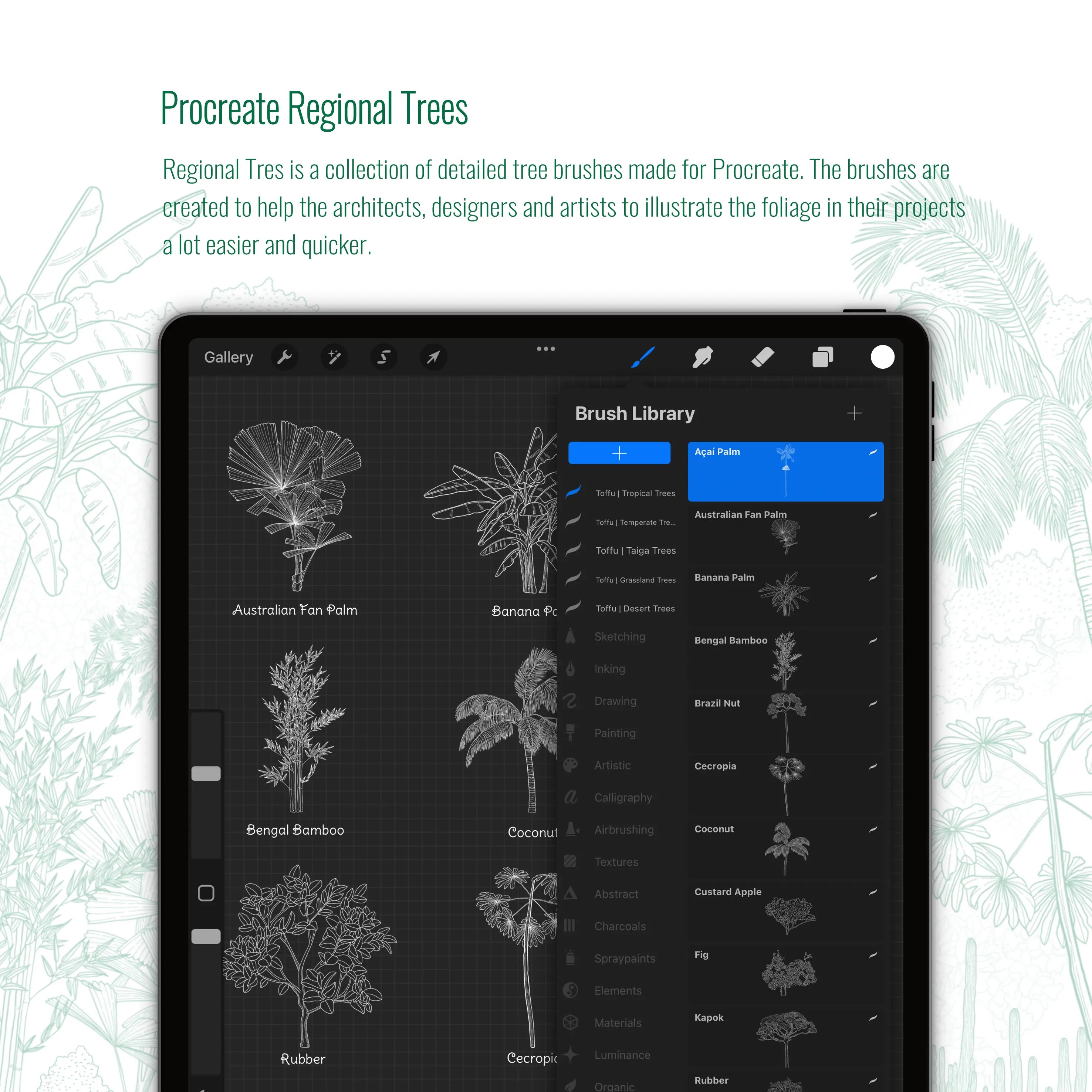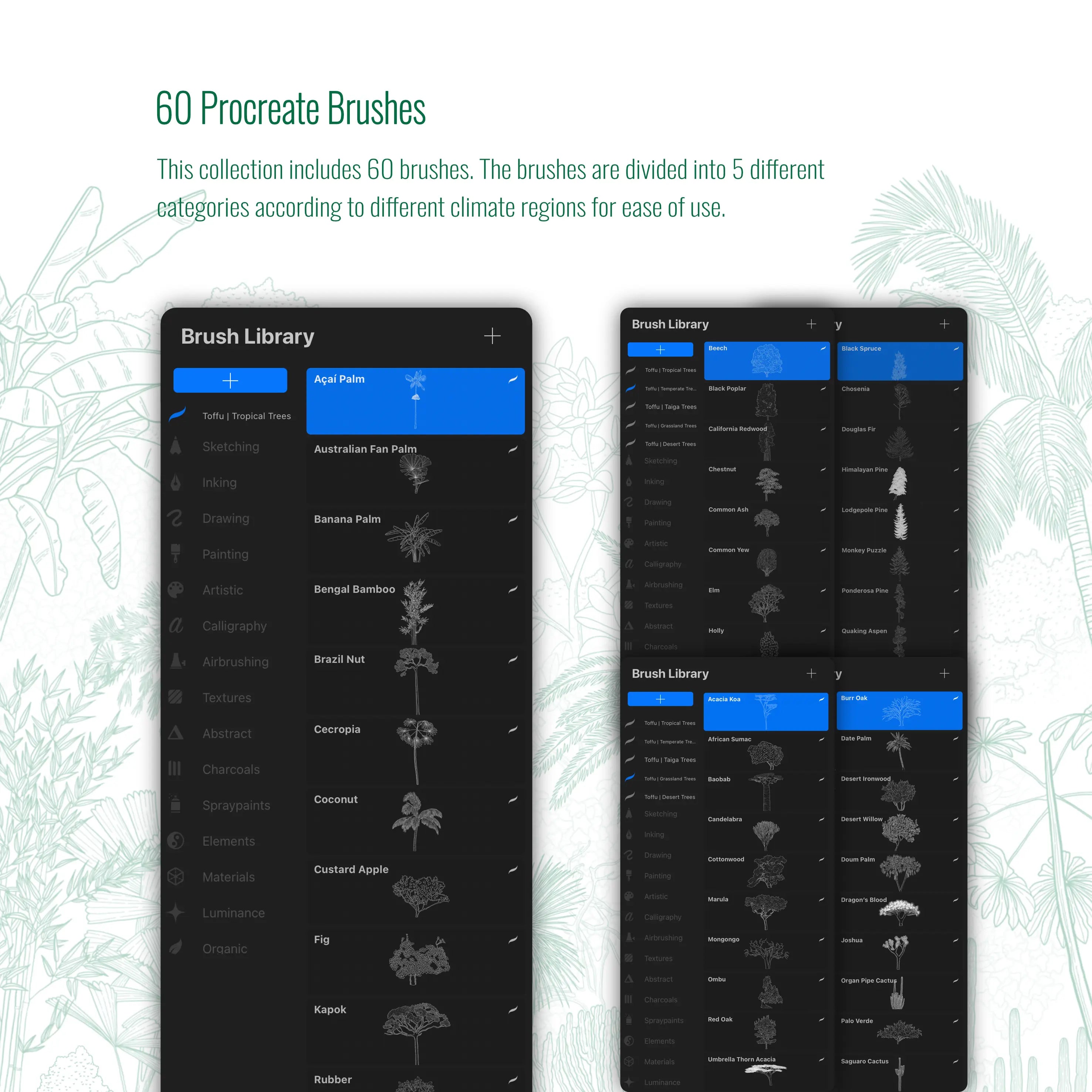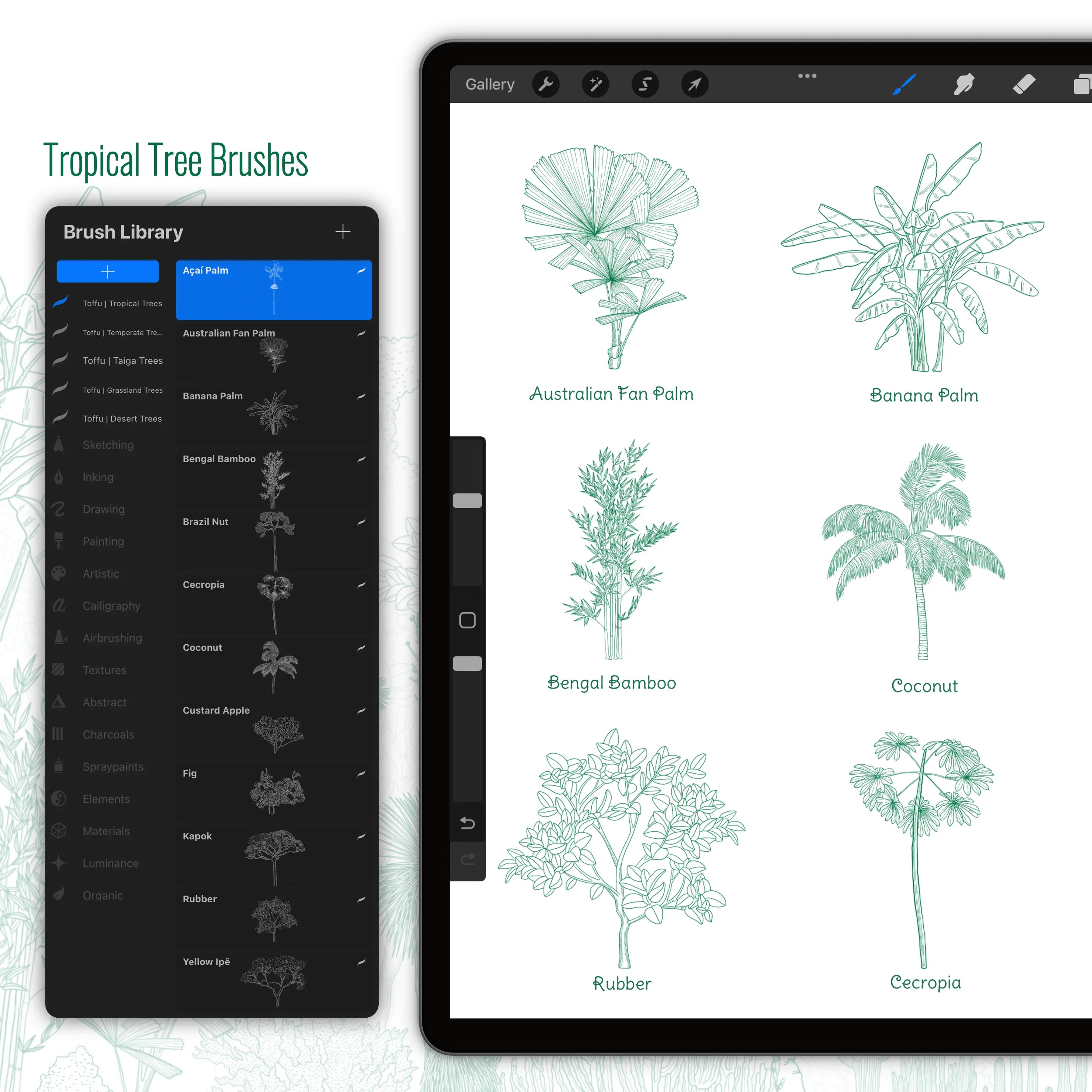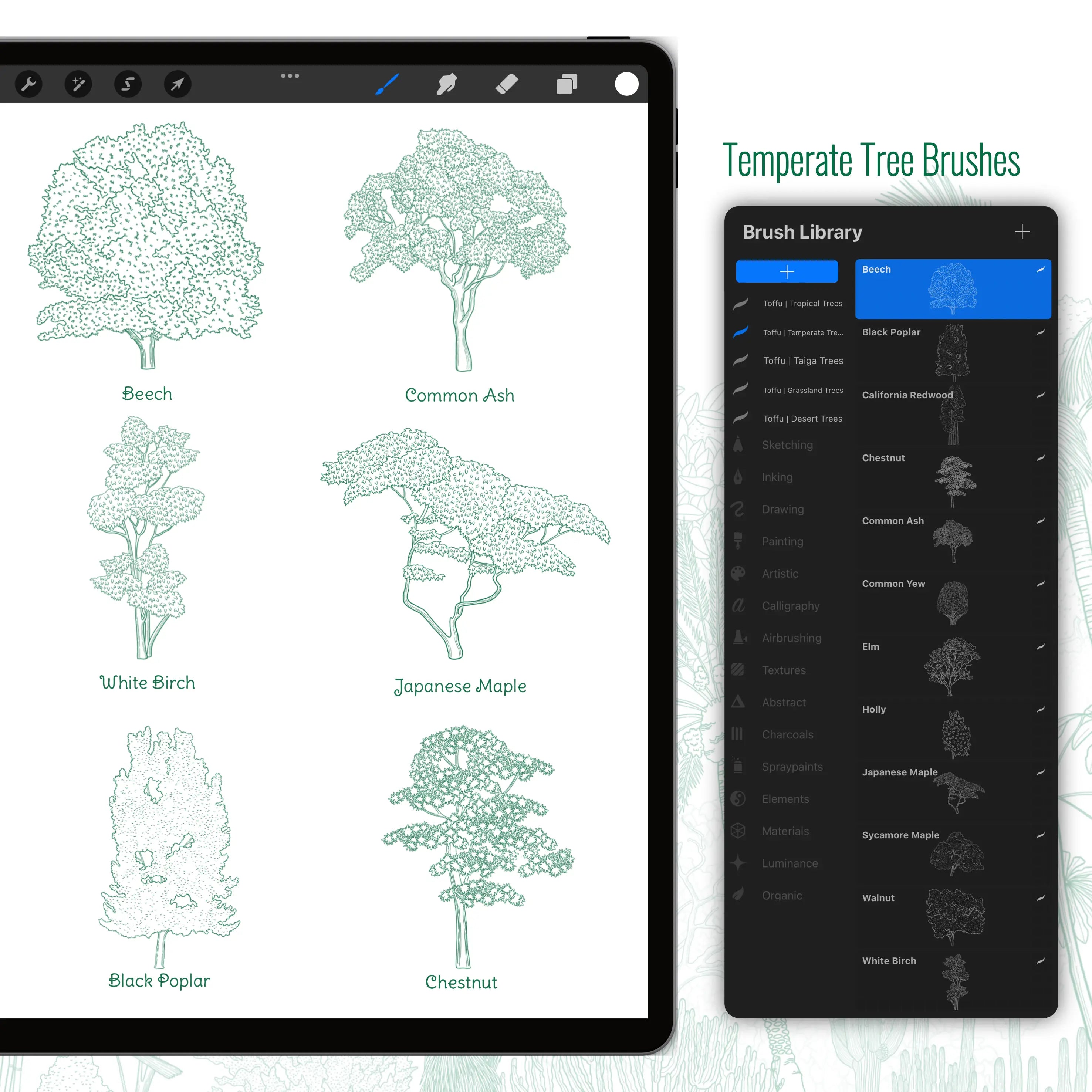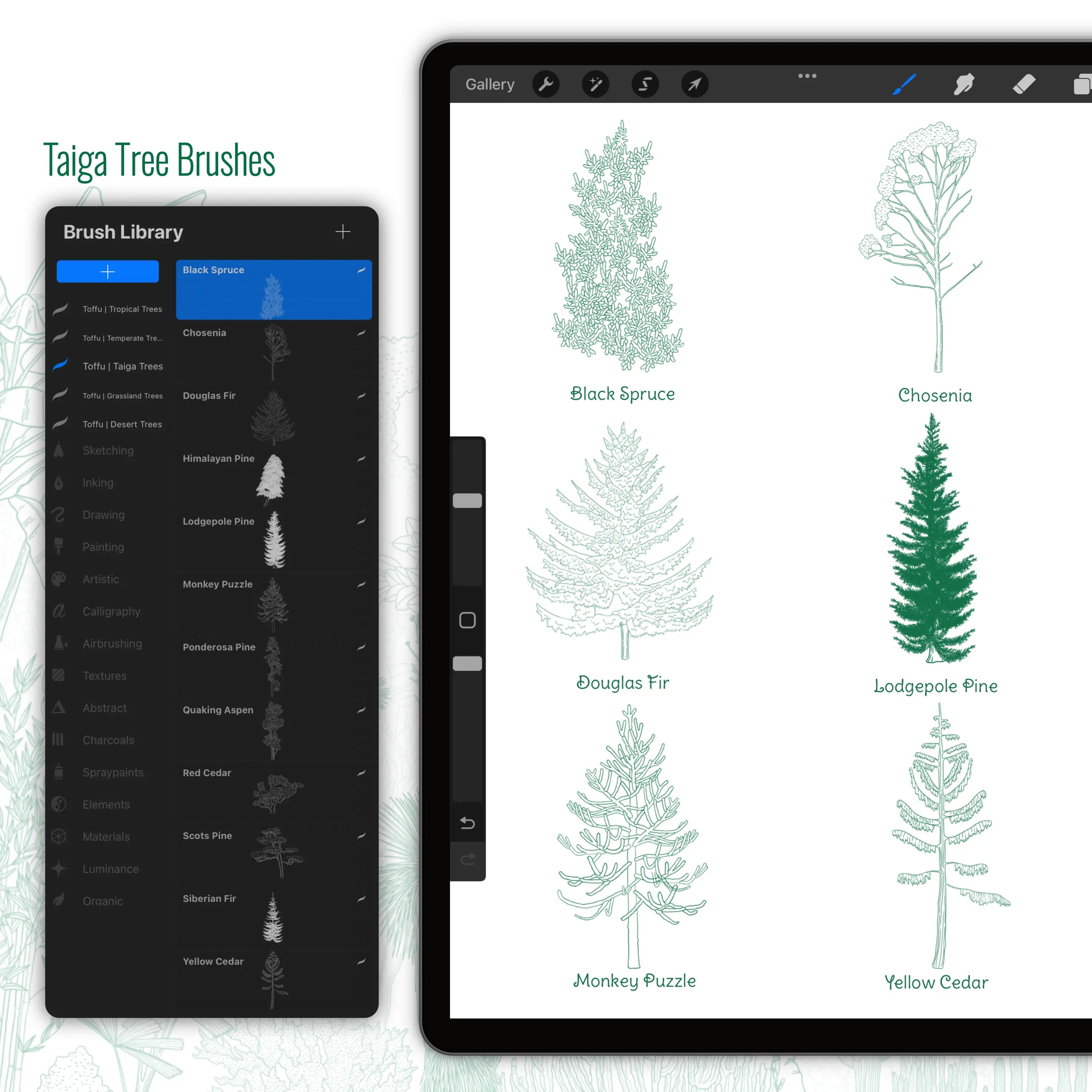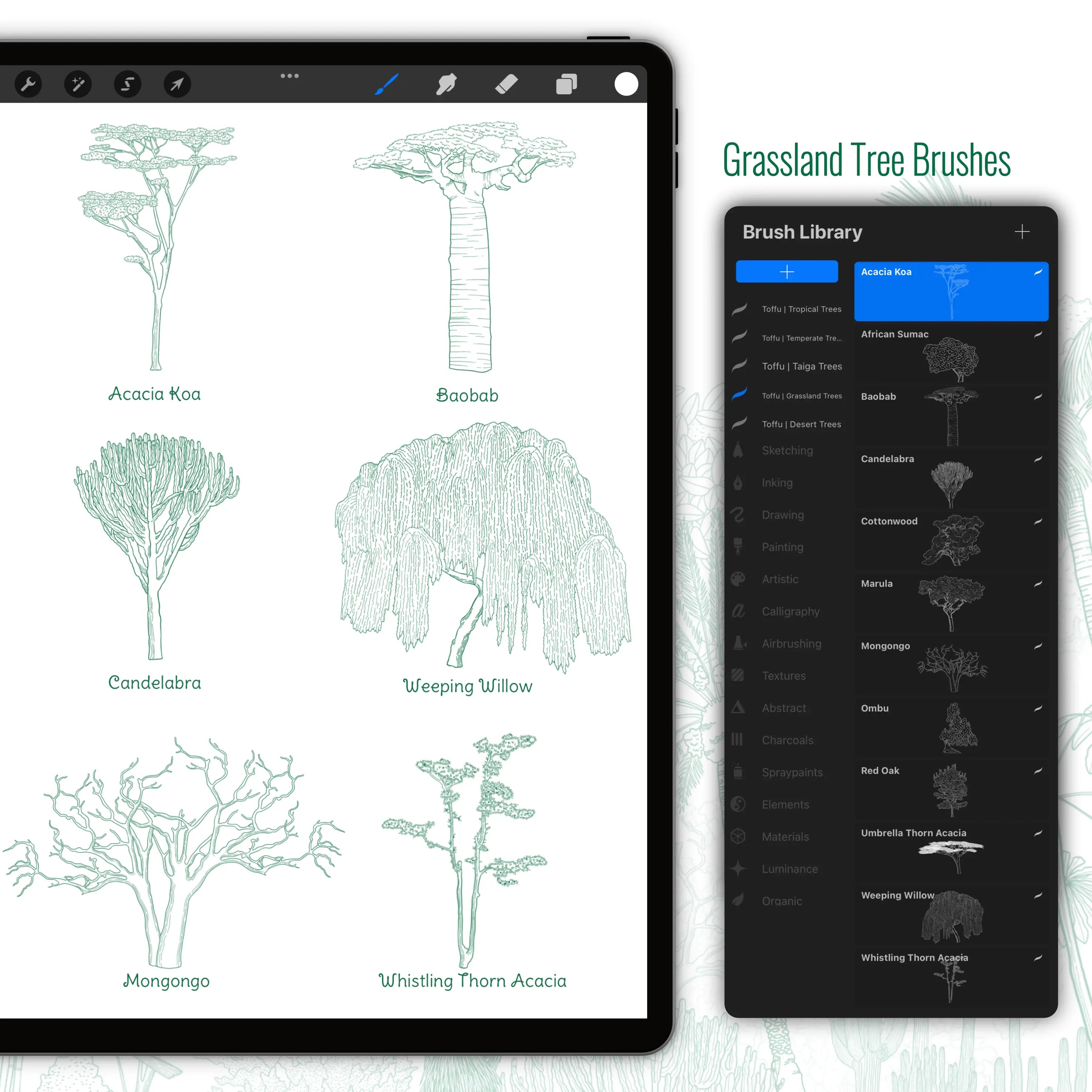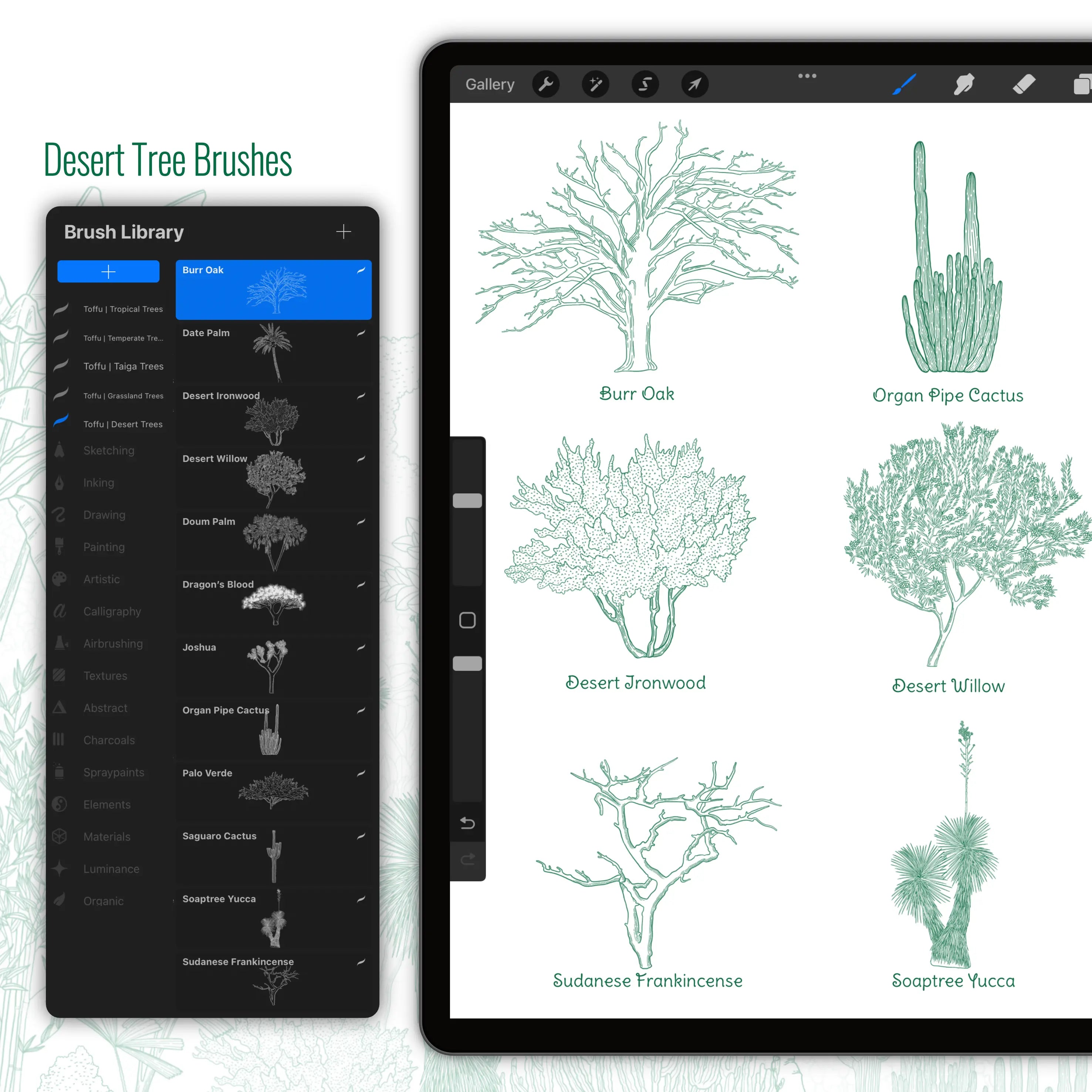 Toffu
Procreate Regional Trees Brushset
A collection of detailed tree brushsets made for Procreate. All the vegetation is listed with their names.

File Type: Brush Set 
File Size: 52 MB 
Format: BRUSHSET
Technical details:

 
All brushes are recolorable. You can easily change colors in Procreate. 


Software compatibility:
 Procreate 5.3.1 or newer for iPad (Please note that these brushes are made only for Procreate. The .brushset extension does not have any compatibility with Adobe Photoshop or Illustrator.)
Content:

 
60 Landscape Brushes for Procreate (divided into 5 Brush Sets)
About Procreate Brushsets:
People, furniture, plants and other scale brushes are mostly used by architects, designers and artists. Texture, pattern brushes are mostly used in architectural illustrations. 
Tags: tree, vegetation, procreate, brush, landscape, foliage, plant, grass, texture, brushset, background, stamp, dynamic brushes, hand-drawn, sketchy, leaf, branch, detailed, outline, climate, region, regional, palm, cactus, birch, pine, beech, poplar, cedar, yucca, willow, oak, acacia, maple, chestnut, coconut, bamboo, temperate, tropical, taiga, desert, grassland

Procreate Regional Trees Brushset