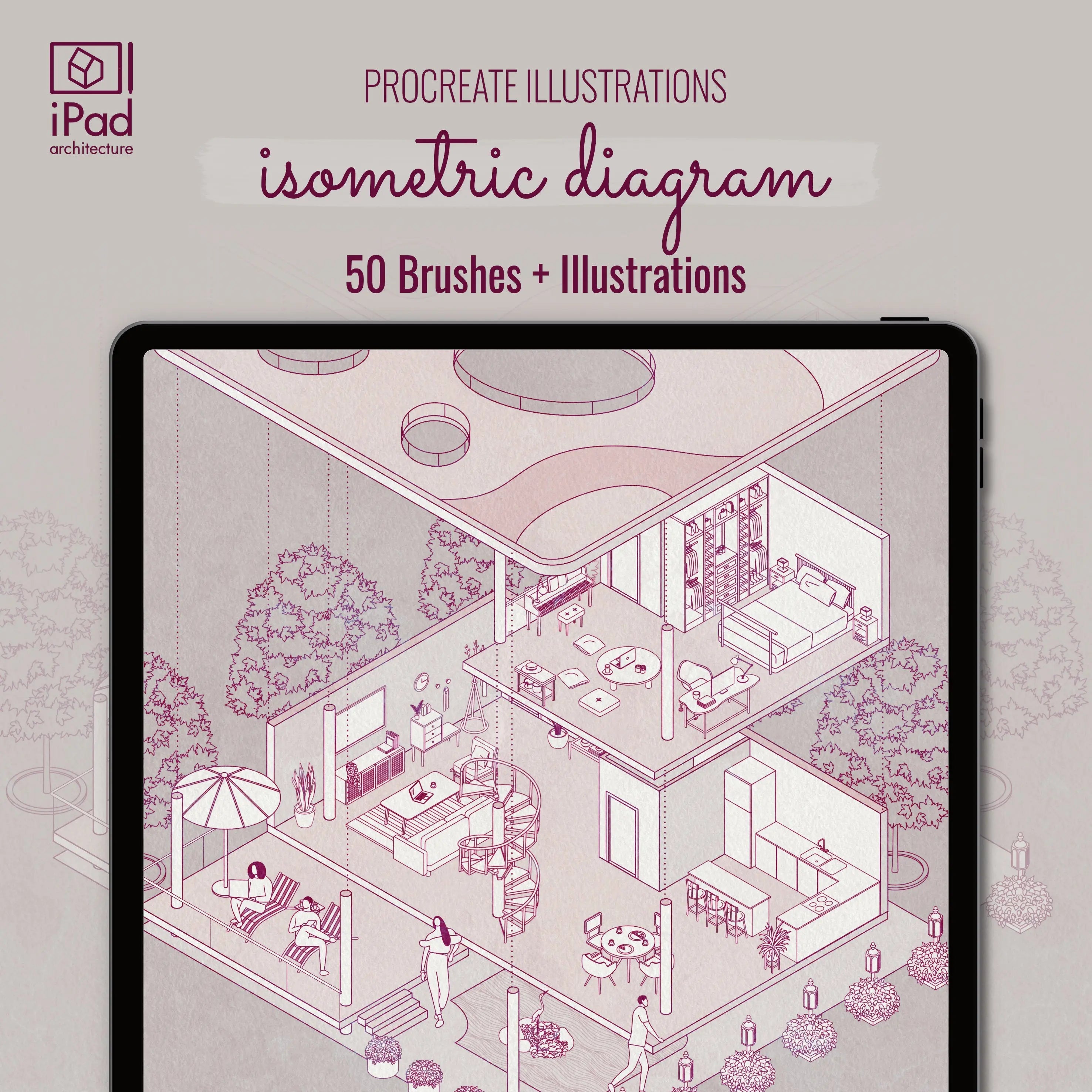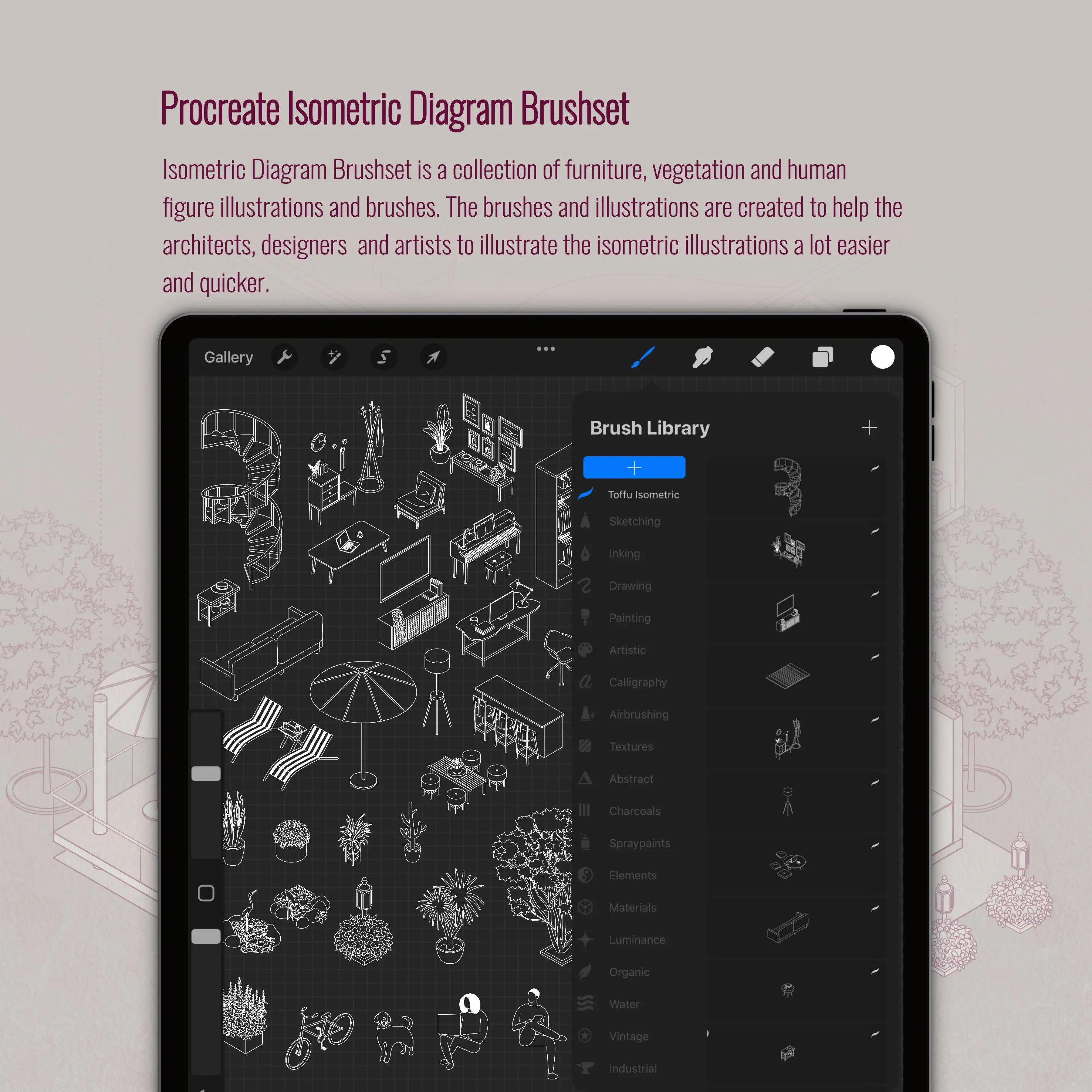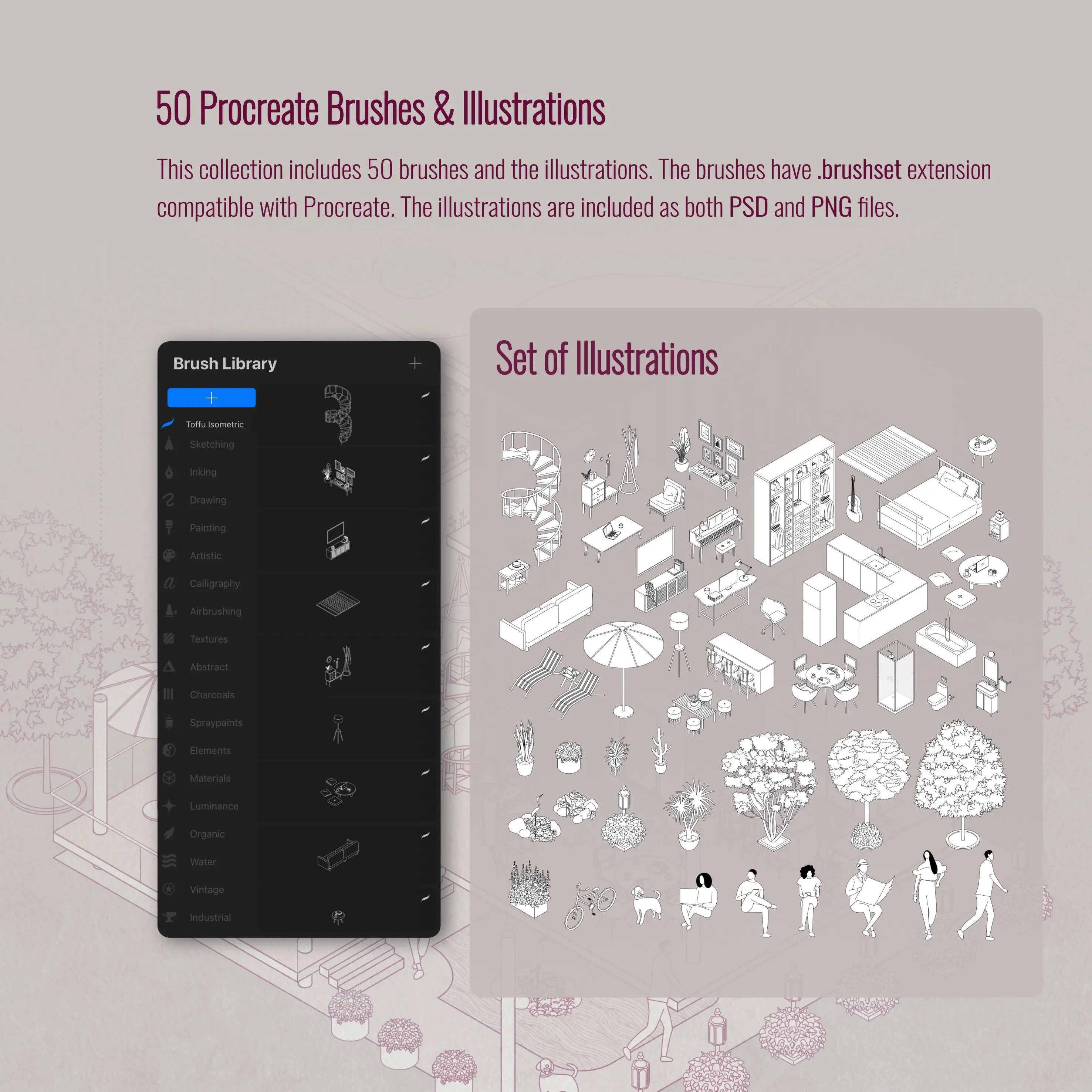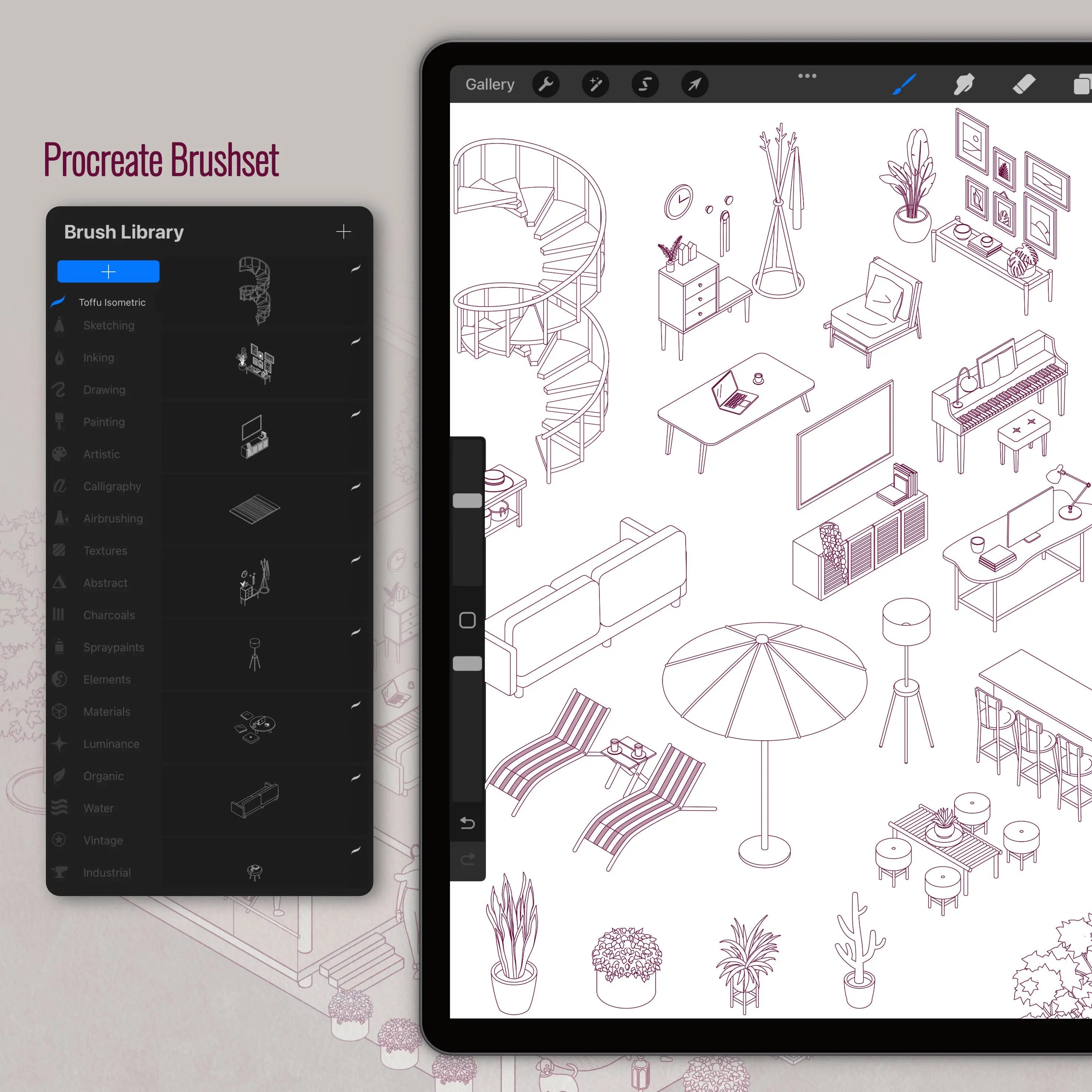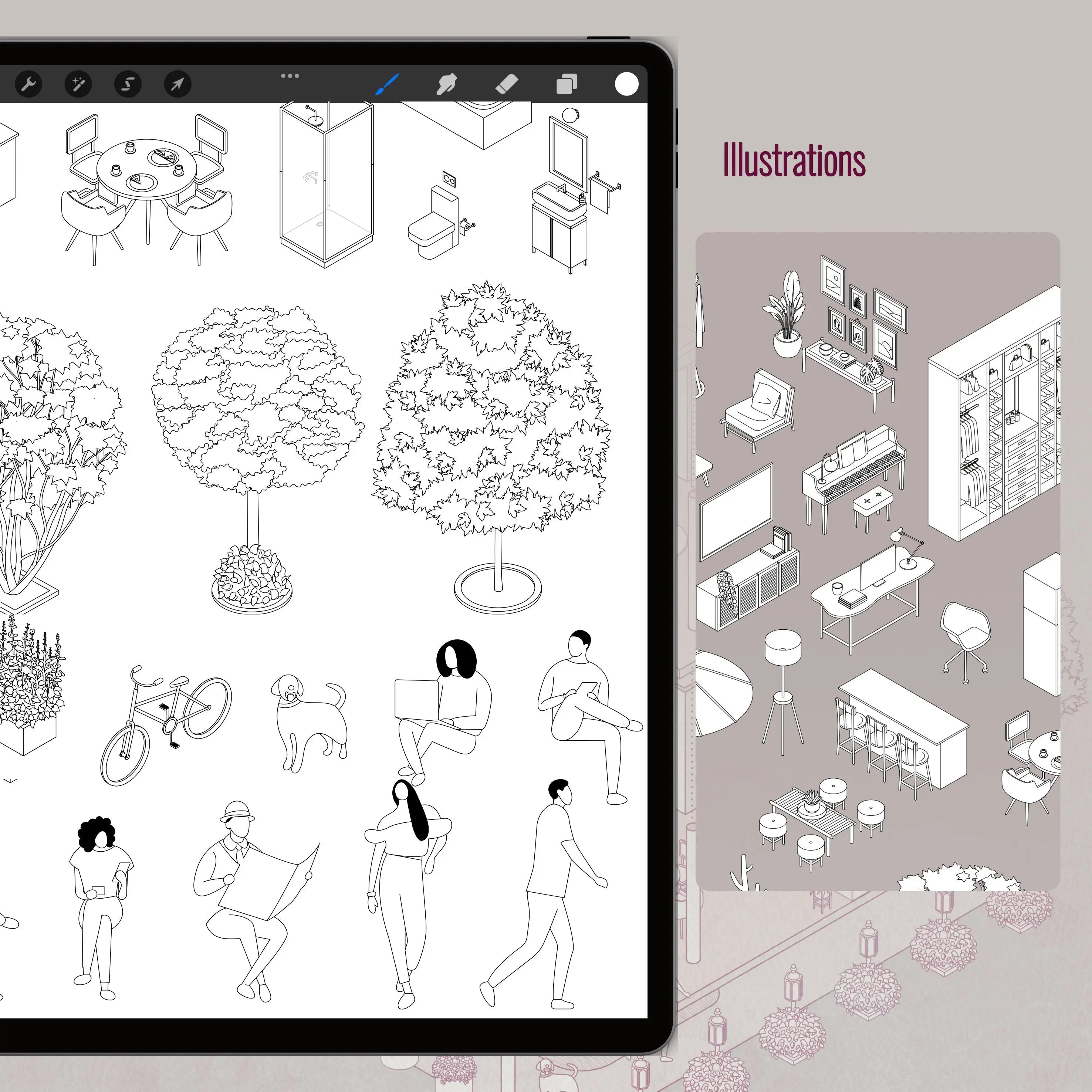 Toffu
Procreate Isometric Diagram Brushset & Illustrations
- You can check the free tutorial here -
A collection of brushes and illustrations. The folder includes 50 Procreate brushes and illustrations of furniture, vegetation and people in bruhset, png and psd formats.   

File Type: Brush Set, Not-vectorial 

File Size: 45 MB    
Format: BRUSHSET, PNG, PSD 
Technical details:

 
All brushes are re-colorable. You can easily change colors in Procreate. The PSD and PNG files are
 in illustration category and are
not resizable
.


Software compatibility:
 Brushset files are compatible with Procreate 5.3.4 or newer for iPad (Please note that these brushes are made only for Procreate. The .brushset extension does not have any compatibility with Adobe Photoshop or Illustrator.)  
PSD files are compatible with Adobe Photoshop. 
PNG files are suitable with almost every graphic software.
Content:

 
50 Brushes for Procreate + Illustrations in PNG and PSD formats 
About Procreate Brushsets:
People, furniture, plants and other scale brushes are mostly used by architects, designers and artists. Texture, pattern brushes are mostly used in architectural illustrations.    

Procreate Isometric Diagram Brushset & Illustrations