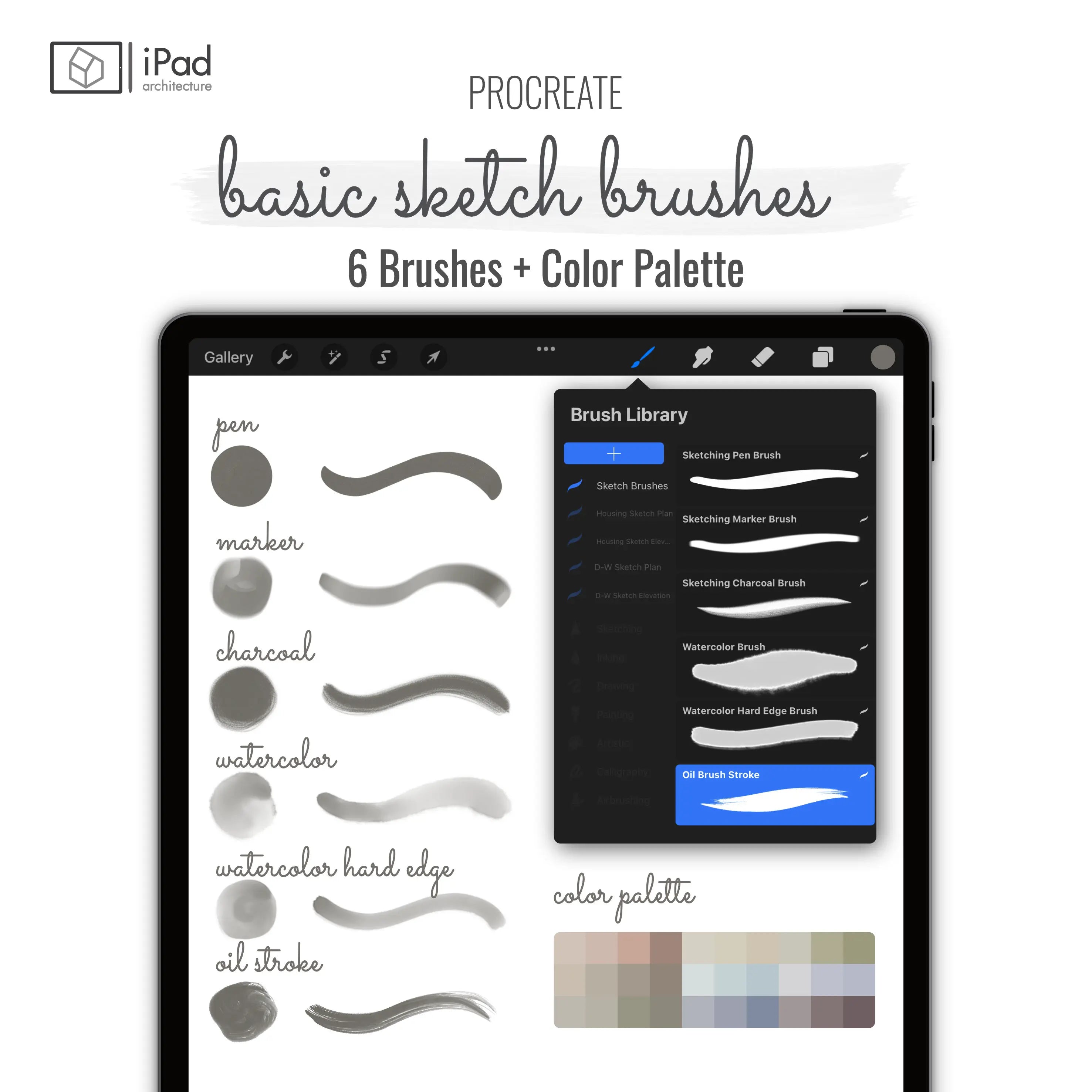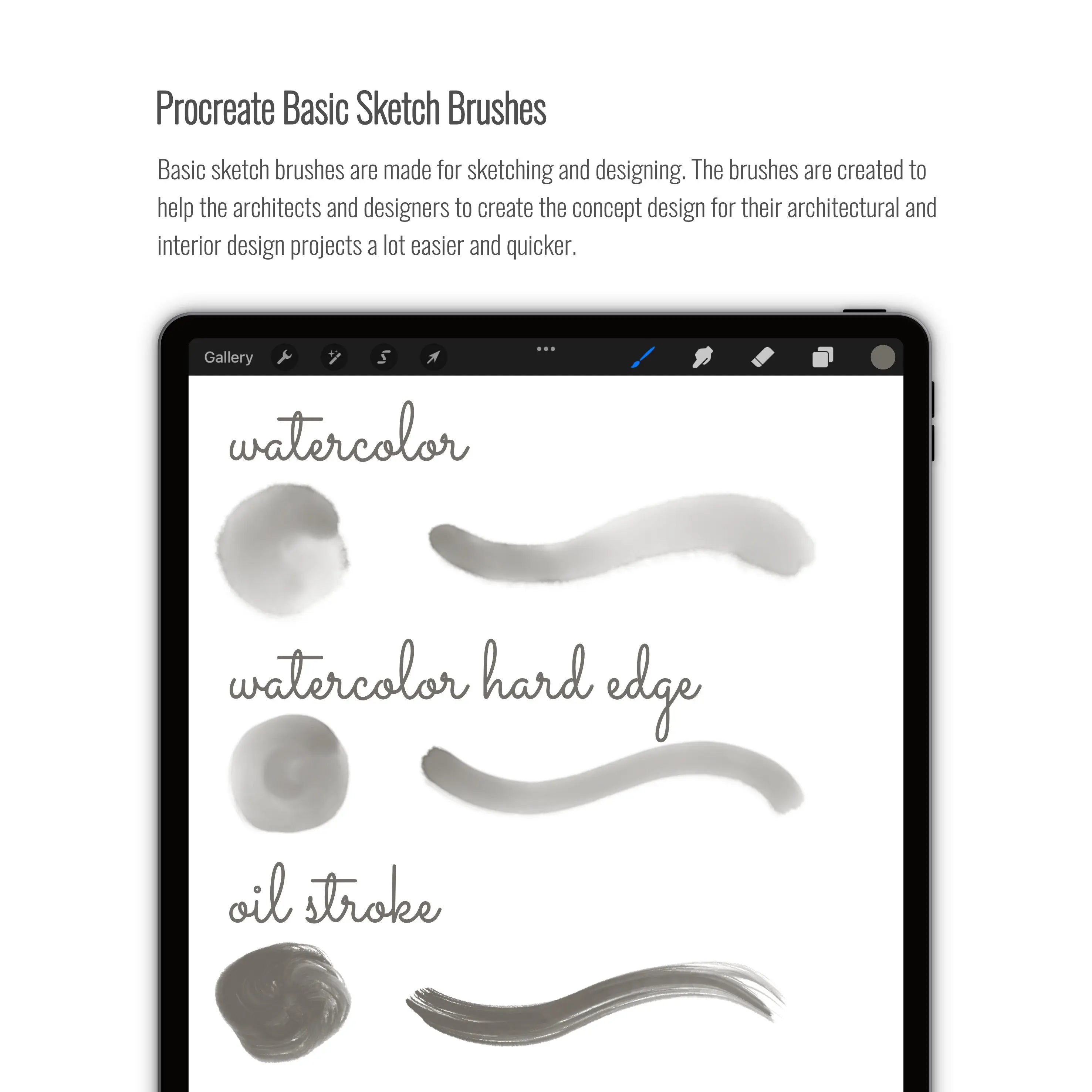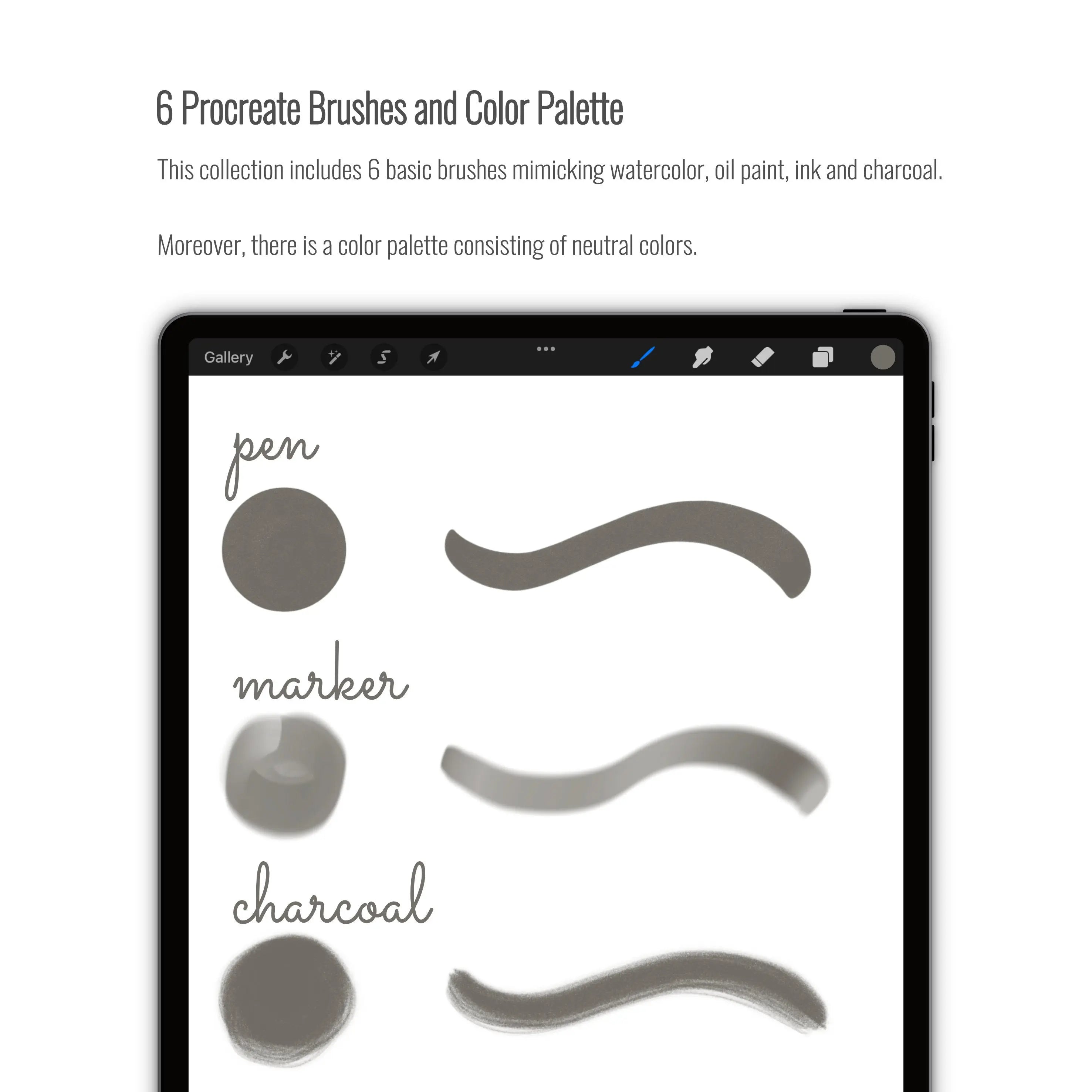 Toffu
Procreate Basic Sketch Brushes
- You can check our tutorial here -
A collection of sketch brushes made for Procreate. 
File Type: Brush Set 
File Size: 1.5 MB
Format: BRUSHSET 
Technical details:

 
All brushes are recolorable. You can easily change colors in Procreate. 


Software compatibility:
 Procreate 5.2.8 or newer for iPad (Please note that these brushes are made only for Procreate. The .brushset extension does not have any compatibility with Adobe Photoshop or Illustrator.)
Content:

 
Sketch Brushes for Procreate 
About Procreate Brushsets:
People, furniture, plants and other scale brushes are mostly used by architects, designers and artists. Texture, pattern brushes are mostly used in architectural illustrations.
Tags: procreate architecture, procreate, brush, brushset, sketch, design, concept, residential, interior,interior design, plan, elevation, pen, oil paint, watercolor, charcoal, pencil, stroke, housing collection

Procreate Basic Sketch Brushes