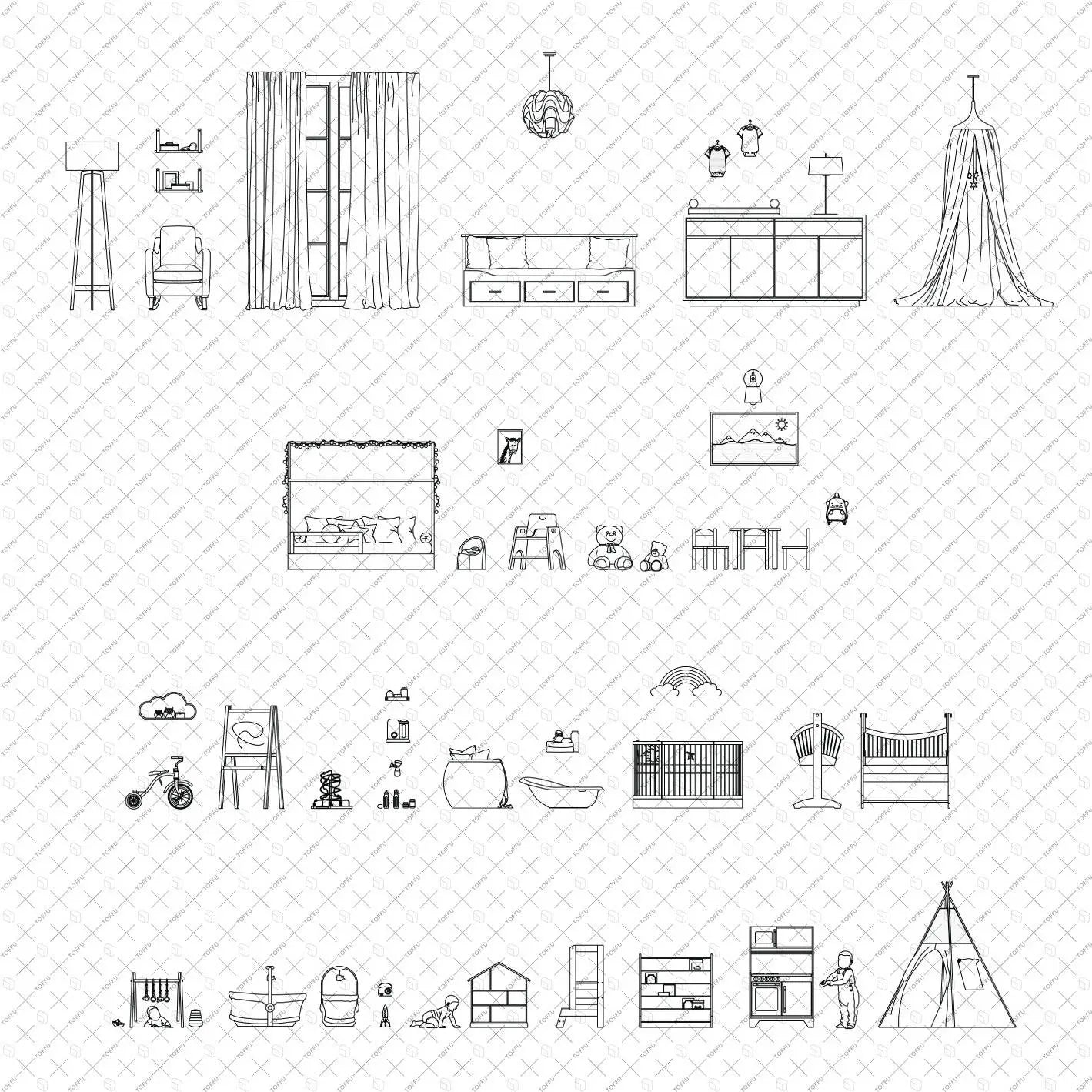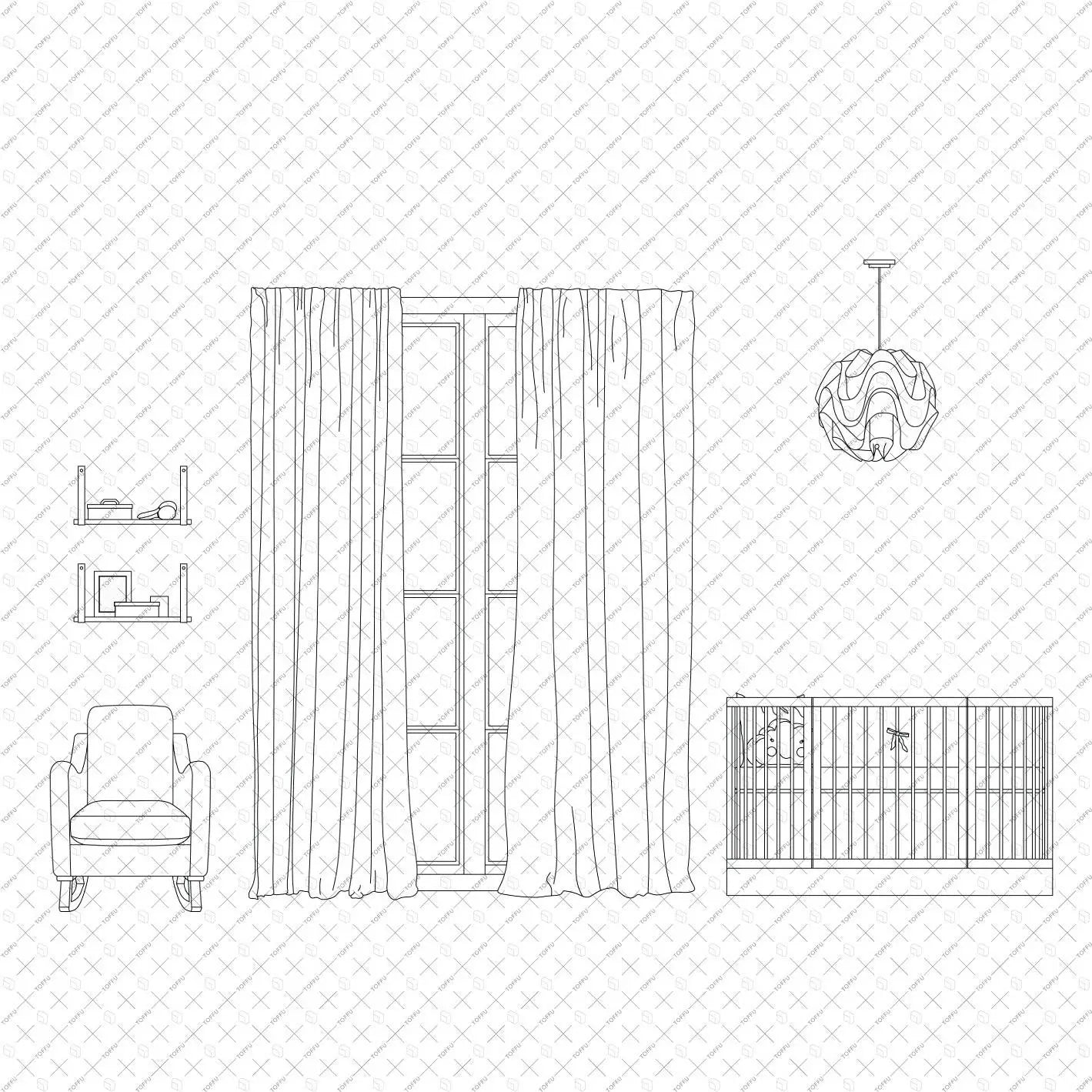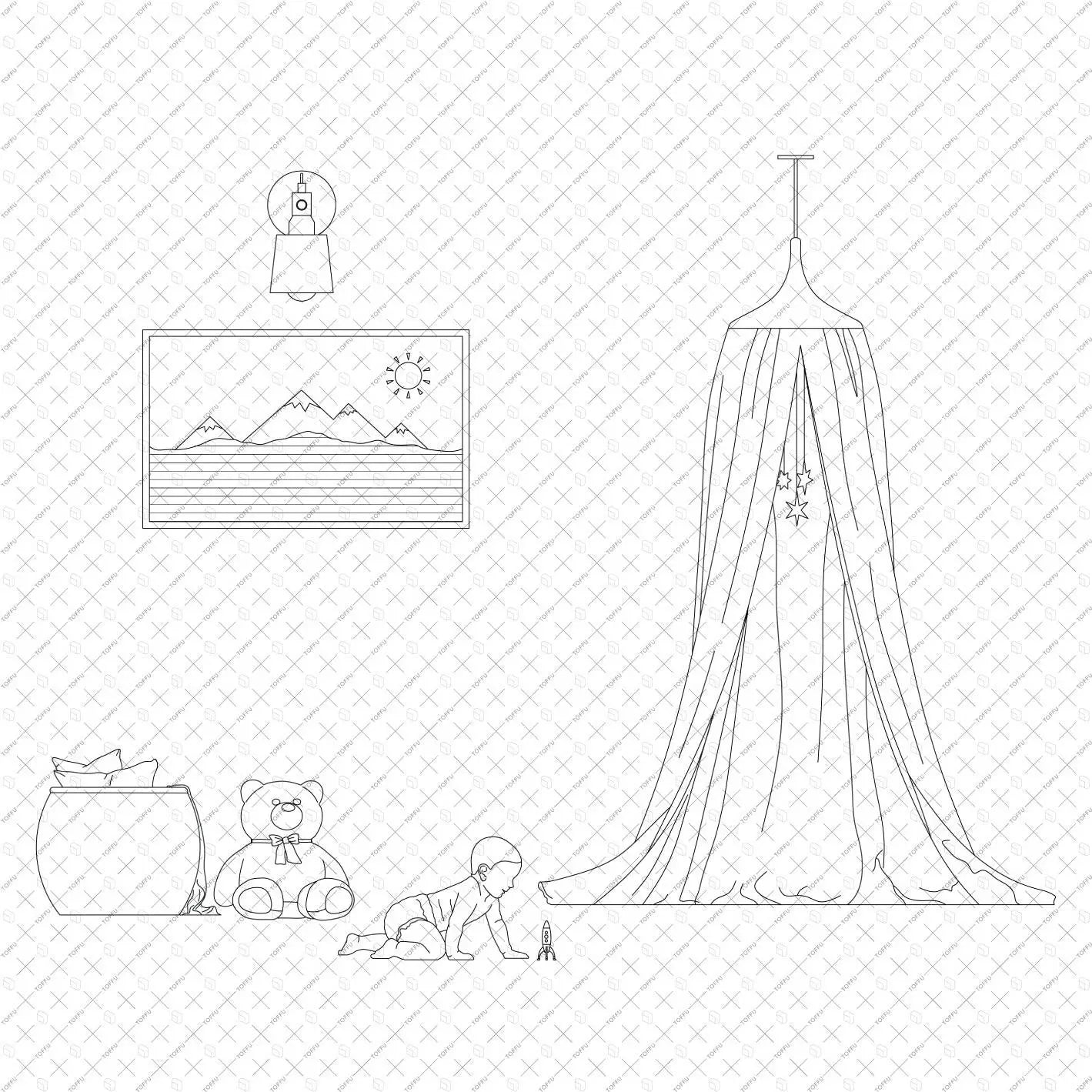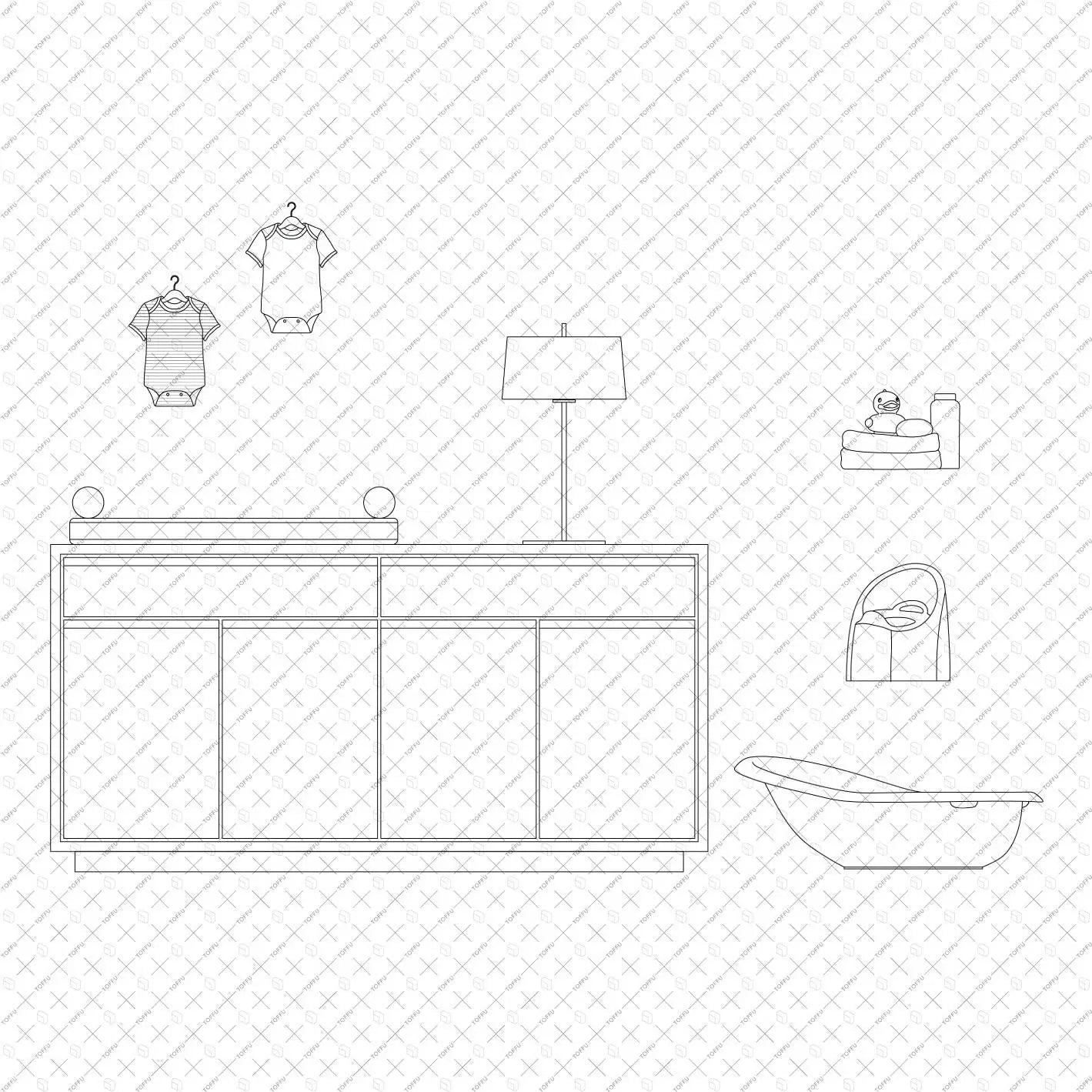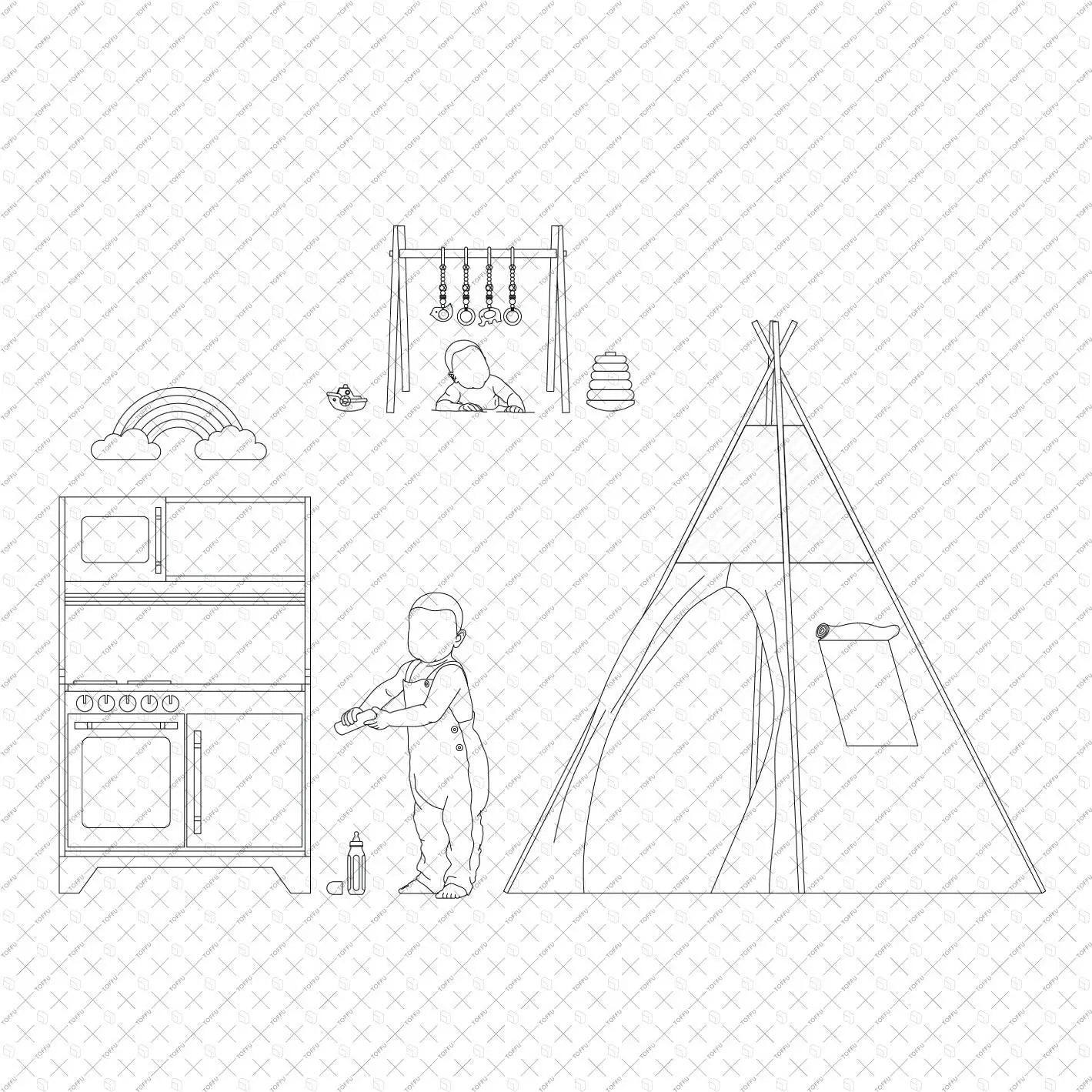 Scaline Design
Cad Babies and Toddler Furniture
This collection includes more than 50 DWG drawings of babies and toddler furniture (elevations).
Perfect for your architectural drawings, layouts, floor plans, post digital drawings, architectural collage and renderings.
Includes: floor lamp, ceiling lamp, wall lamp, baby clothes, montessori bed, cabin bed, window, curtain, babycook, baby bath, baby, toddler, baby crawling, baby care products, breastfeeding rocking chair, montessori tower, toddler chair, table, tricycle, toddler bag, kids tent, wire puzzle, wall art, teepee, kids toys, teddy bear, breast pump, baby food, feeding bottle, wall baby decoration, cradle, crib, kids kitchen, bookshelf, carrycot, wooden trapeze and more.

I'm an Architect with great passion for architectural drawings, interior design and architectural visualization.
Follow me on Instagram: @scalinedesign
-

Cad blocks for your architecture & design projects

File Type: Cad
File Size: 1 MB
Format: DWG

Technical details: All vector drawings are resizable. You can easily change the colors and backgrounds of AI files in Adobe Illustrator or DWG files in Autodesk Autocad.

Software compatibility: Autodesk Autocad 2013 or newer.

Content: This pack includes common style recolorable and resizable cad blocks. Suitable for any project.

About Cads: People, furniture, plants, and other scales are mostly used in sections, elevations, and plans by architects and designers.

Cad Babies and Toddler Furniture