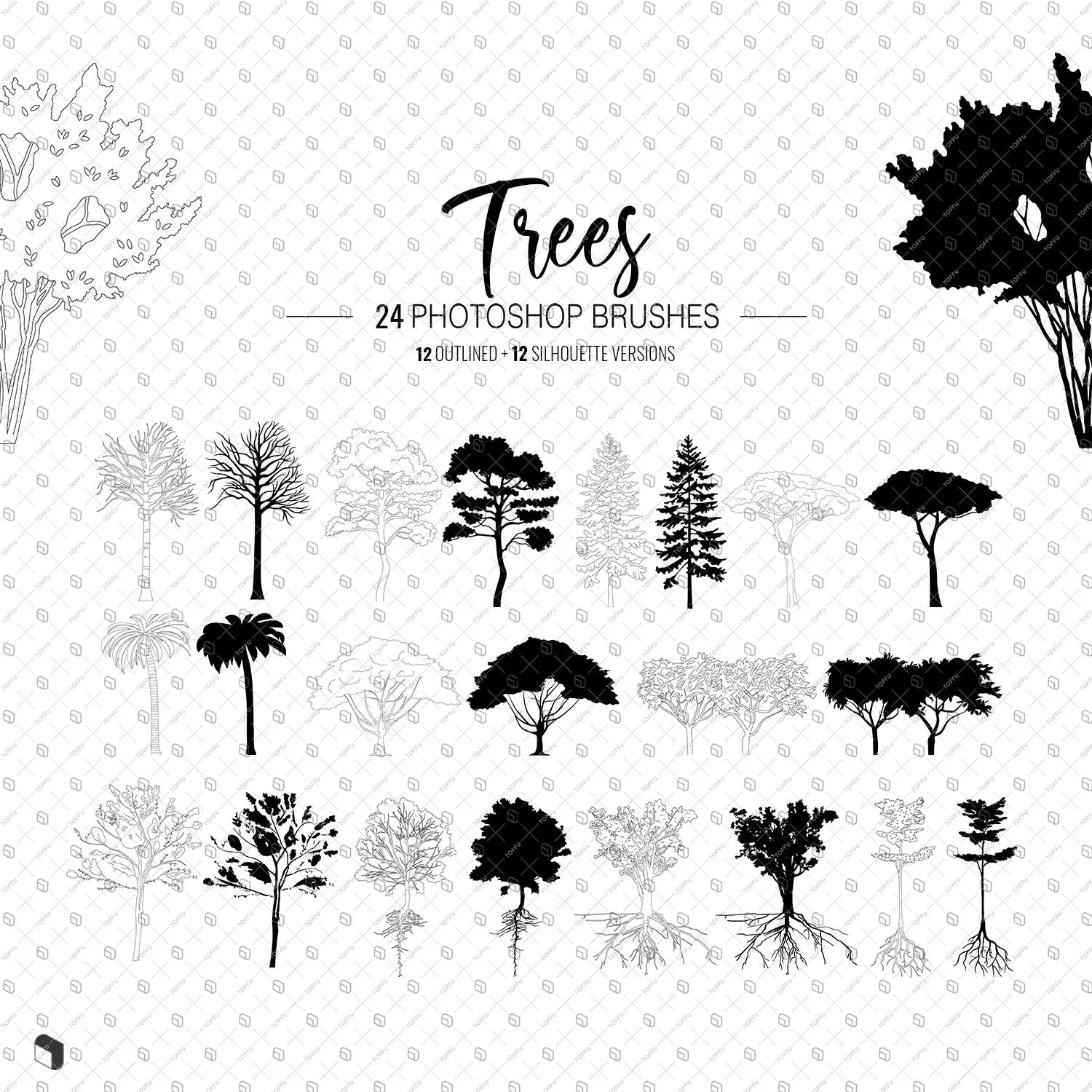 Toffu
Brush Trees Outlined and Silhouette
Tree brushes with outlined and silhouette versions for your architectural illustrations

File Type: Brush
File Size: 5 MB
Format: ABR
Technical details:

 
All brushes are recolorable. You can easily change colors of AI files in Adobe Illustrator or ABR files in Adobe Photoshop.


Software compatibility:
ABR: Adobe Photoshop, Affinity Photo and Designer. AI: Illustrator CS3 or newer.
Content:

 
24 Tree
Brushes for Adobe Photoshop (with randomized scalability) for Adobe Photoshop
About Brushes:
People, furniture, plants and other scale brushes are mostly used in technical drawings by architects and designers. Texture, pattern brushes are mostly used in architectural illustrations.
Tags: tree scales, tree blocks, vegetation, forest, plants, plant, pine tree, leaf, green, greenery, green area, park, big tree, forage, vegetation, small tree, plantation, exterior, section, bloom, pine, larch, spruce, public space, palm, jasmine, ivy, lavender, gardenia, aloe, outlined, blackandwhite, grayscale, swatch, silhouette, silhouette, silhoutte, silouette, silhoute, siloute, silouette, silhuete, siluete, siluette, silhuette

Brush Trees Outlined and Silhouette