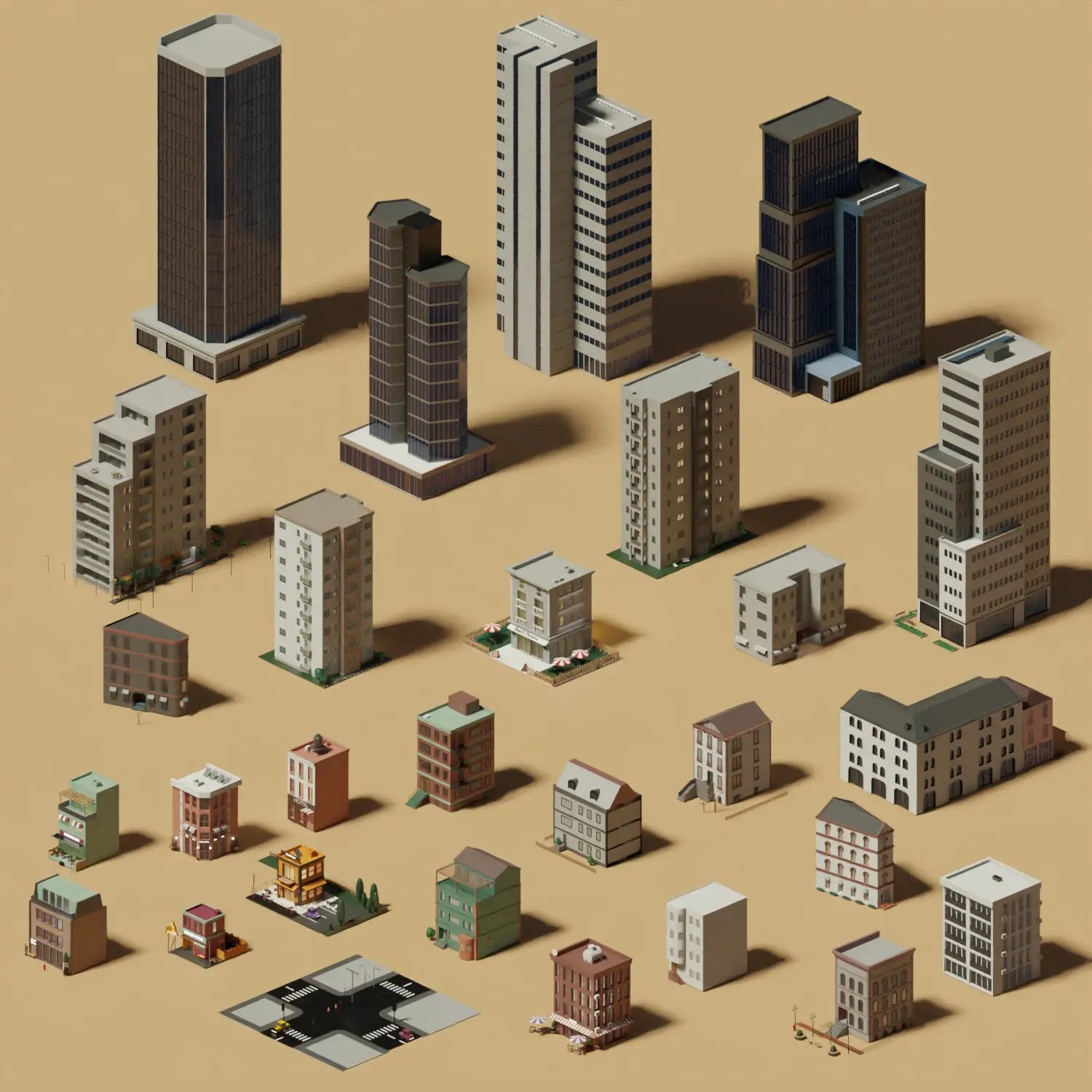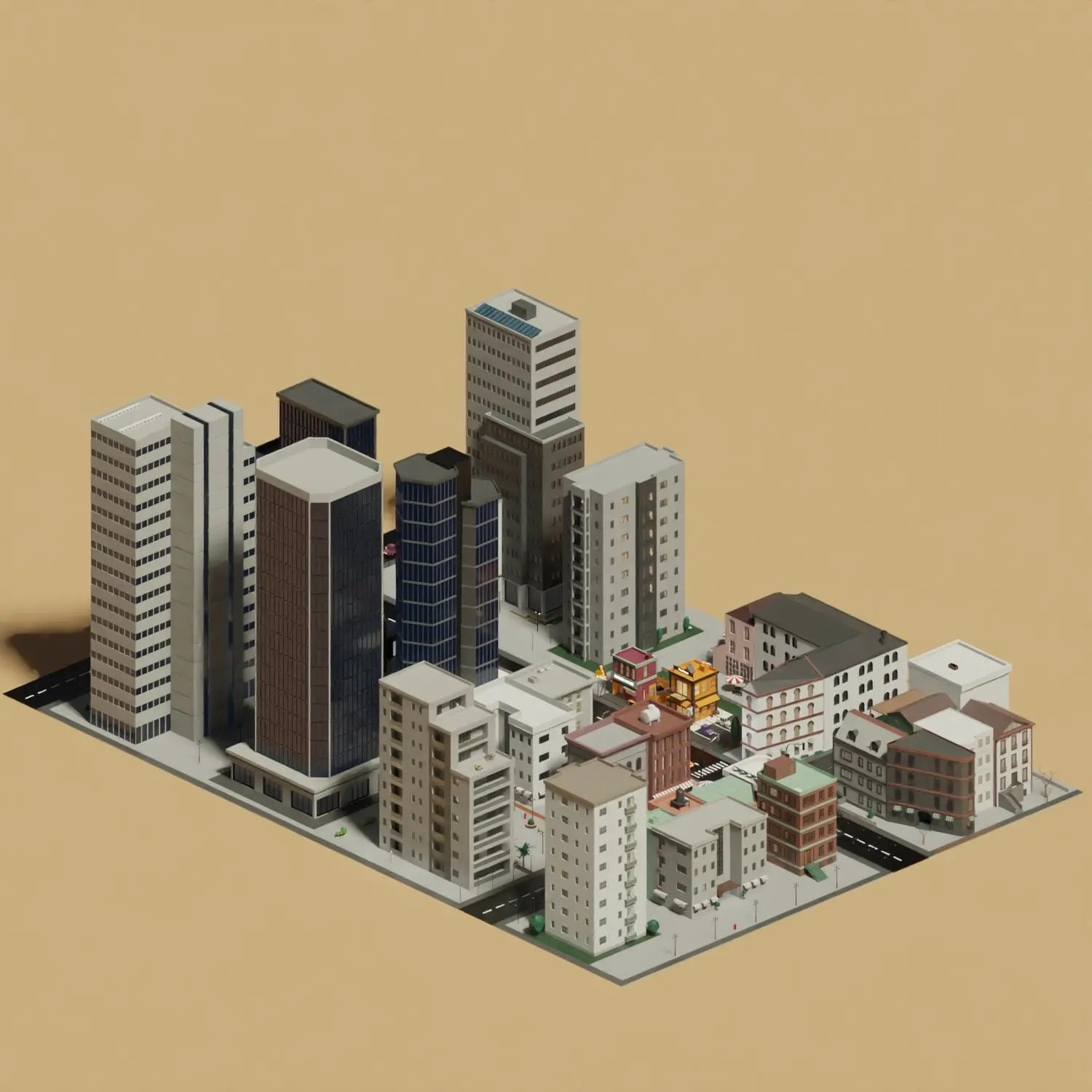 Toffu
3D Model Low-Poly Buildings Bundle
3D DESIGN: 3D Model Low-Poly Buildings Bundle
---
Low-poly buildings 3D models

File Type:
 3D Model
File Size:
 313
 MB
Native Format:

 
Blender (blend)
Export Formats: Autodesk FBX (fbx), Digital Asset Exchange (.dae), MTL (.mtl), Wavefront (.obj)
Including 4 3D model packs and additional buildings
Total 27 buildings and extra objects!
About 3D Models: People, furniture, plants, and other 3d models are mostly used in exterior and interior design by architects and designers.
Technical details: You can easily edit the 3D models with suitable 3D modeling software.

Software compatibility: The model performs best with the native software however, included exports allow you to use and edit the model with any 3D modeling software. Such as but not limited to; 3DS Max, Cinema 4D, Maya, MotionBuilder, Mudbox, etc. For further information, please check your choice of software's compatibility with the native and export formats of the model.

Content: This pack includes house furniture models. Suitable for exterior projects.
Tags: 3d, model, sketchup, skyscraper, villa, house, city, neighborhood lowrise, low-rise, highrise, high-rise, street

3D Model Low-Poly Buildings Bundle