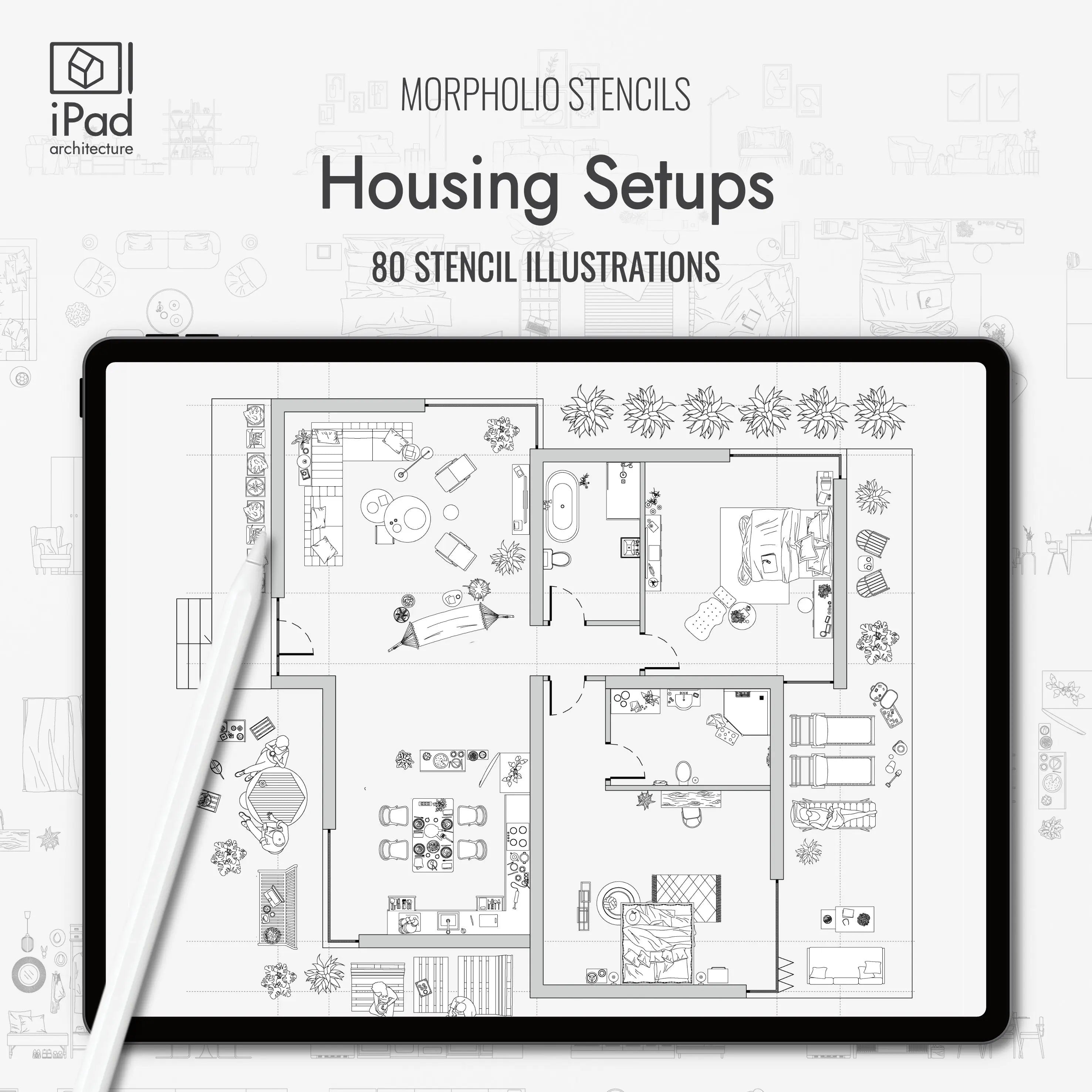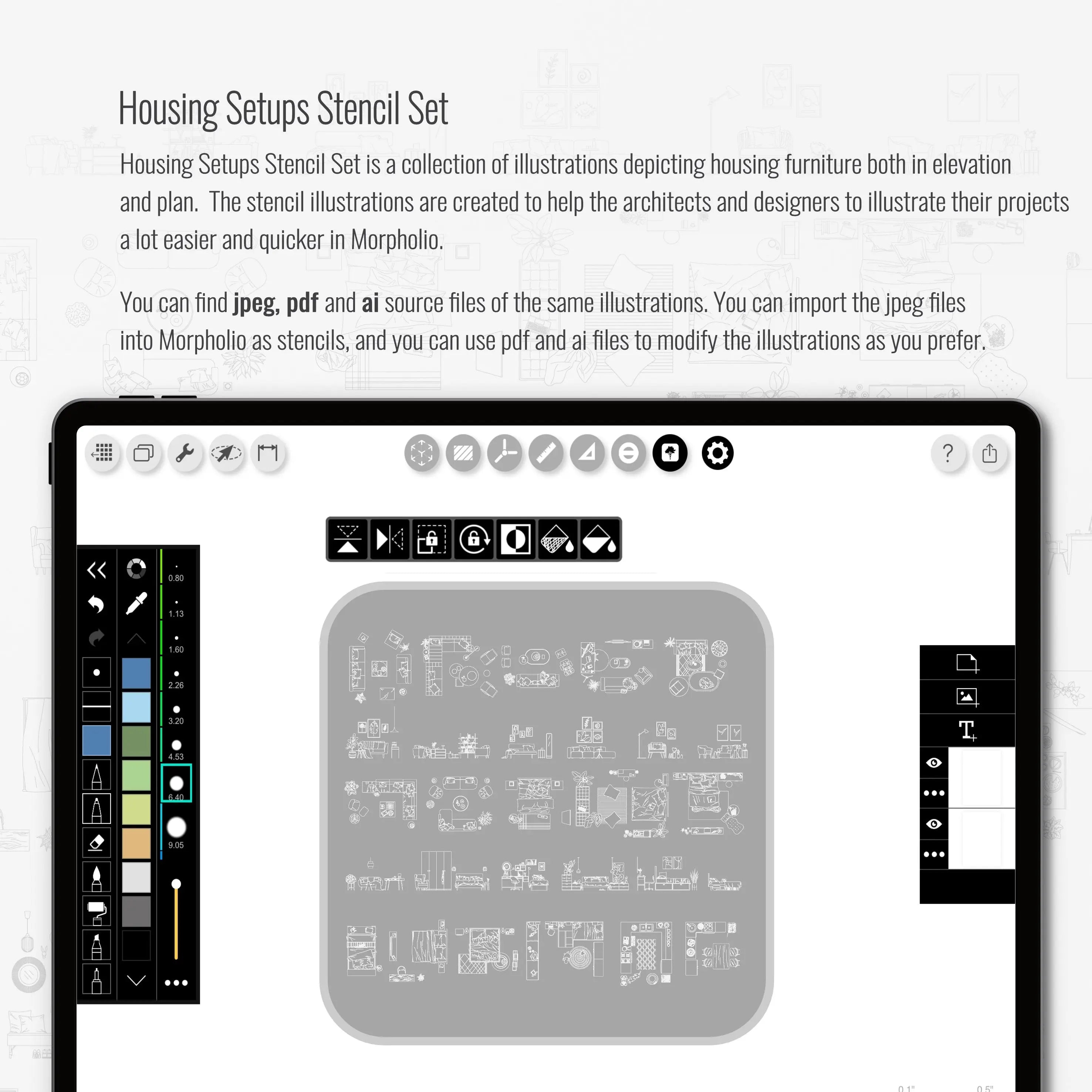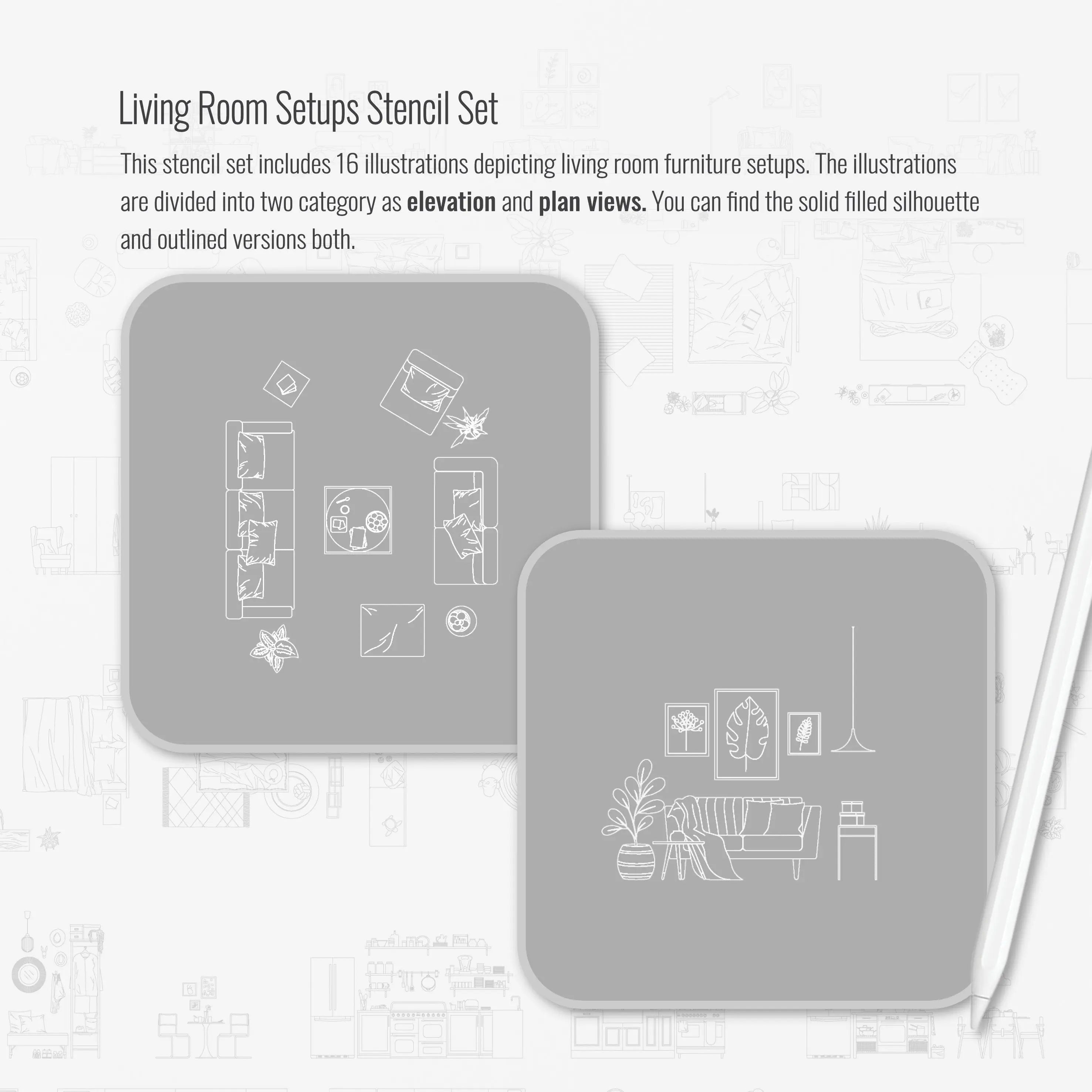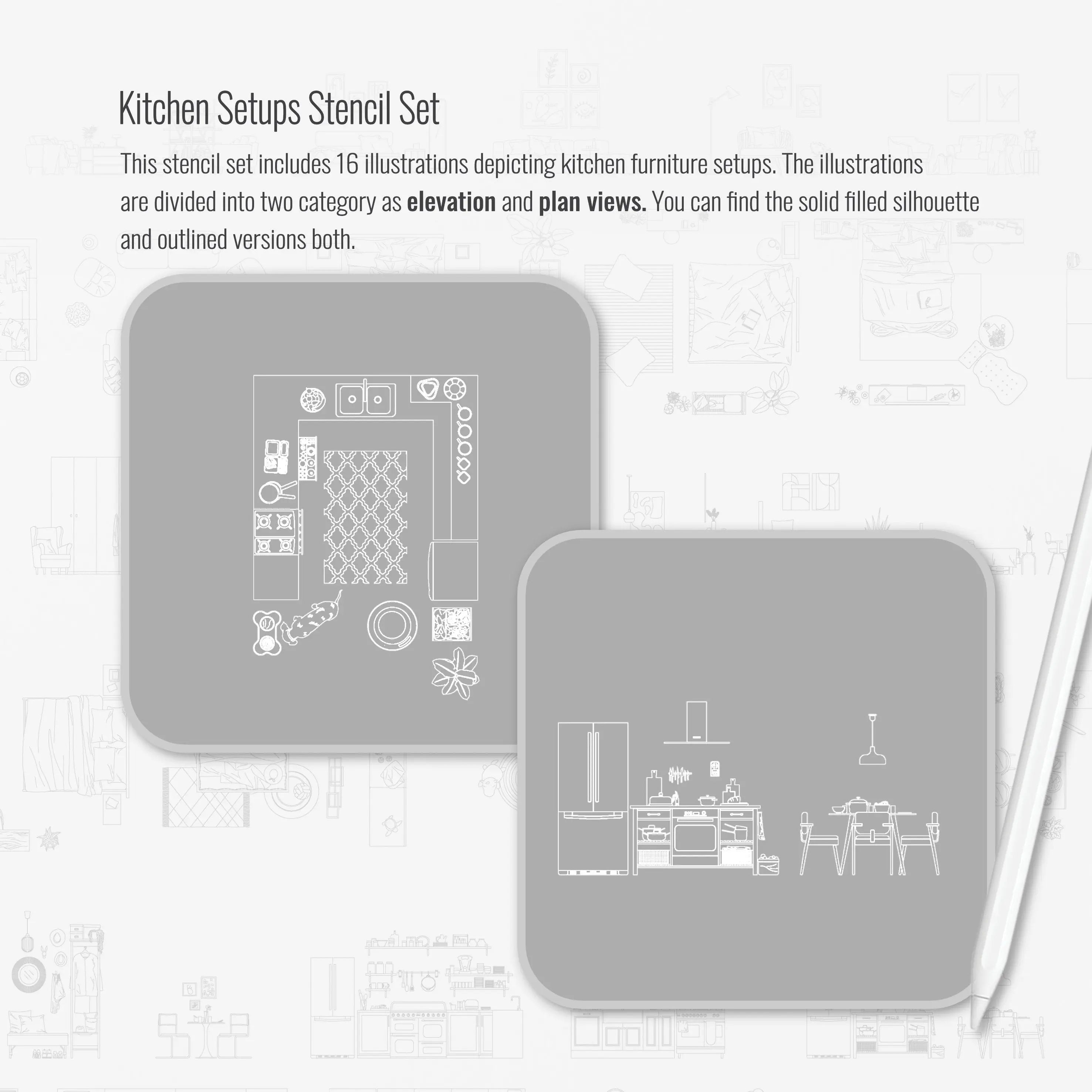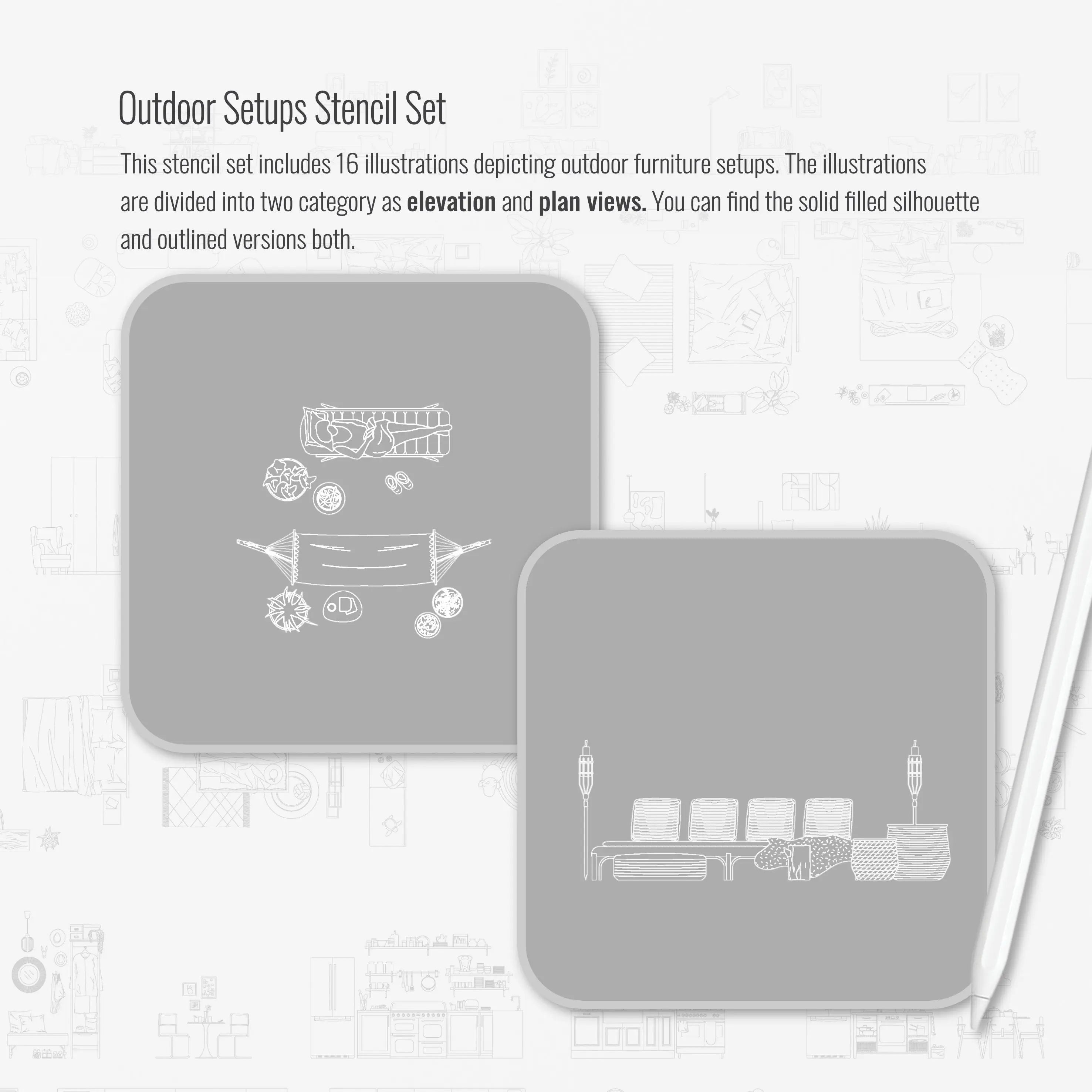 Toffu
Morpholio Housing Setups Furniture Stencil Set
A collection of furniture setup illustrations made for Morpholio. This collection includes both plan and elevation views. 
   
File Type: Vector
File Size: 95.4 MB   
Format: JPG, PDF, AI
Technical details:

 
All stencils are recolorable. You can easily change colors in Morpholio. 


Software compatibility:
 Morpholio 5.51 or newer for iPad (Please note that the JPGs are set up to be custom stencils. You can import JPGs into Morpholio easily, and you can modify AI and PDF files to create your own version)
Content:

 
 80 Furniture Setup Stencil Illustrations for Morpholio 
About Morpholio Stencils:
People, furniture, plants and other scale brushes are mostly used by architects, designers and artists. Texture, pattern brushes are mostly used in architectural illustrations.
Tags: morpholio architecture, furniture, housing, residential, interior,interior design, plan, elevation, living room, dining room, kitchen, bedroom, bathroom, outdoor, indoor, plants, chair, table, fridge, coffee table, couch, lighting, seating, lamp, sofa, armchair, vase, decorations, fillers, housing collection, ipad, tablet, morpholio

Morpholio Housing Setups Furniture Stencil Set