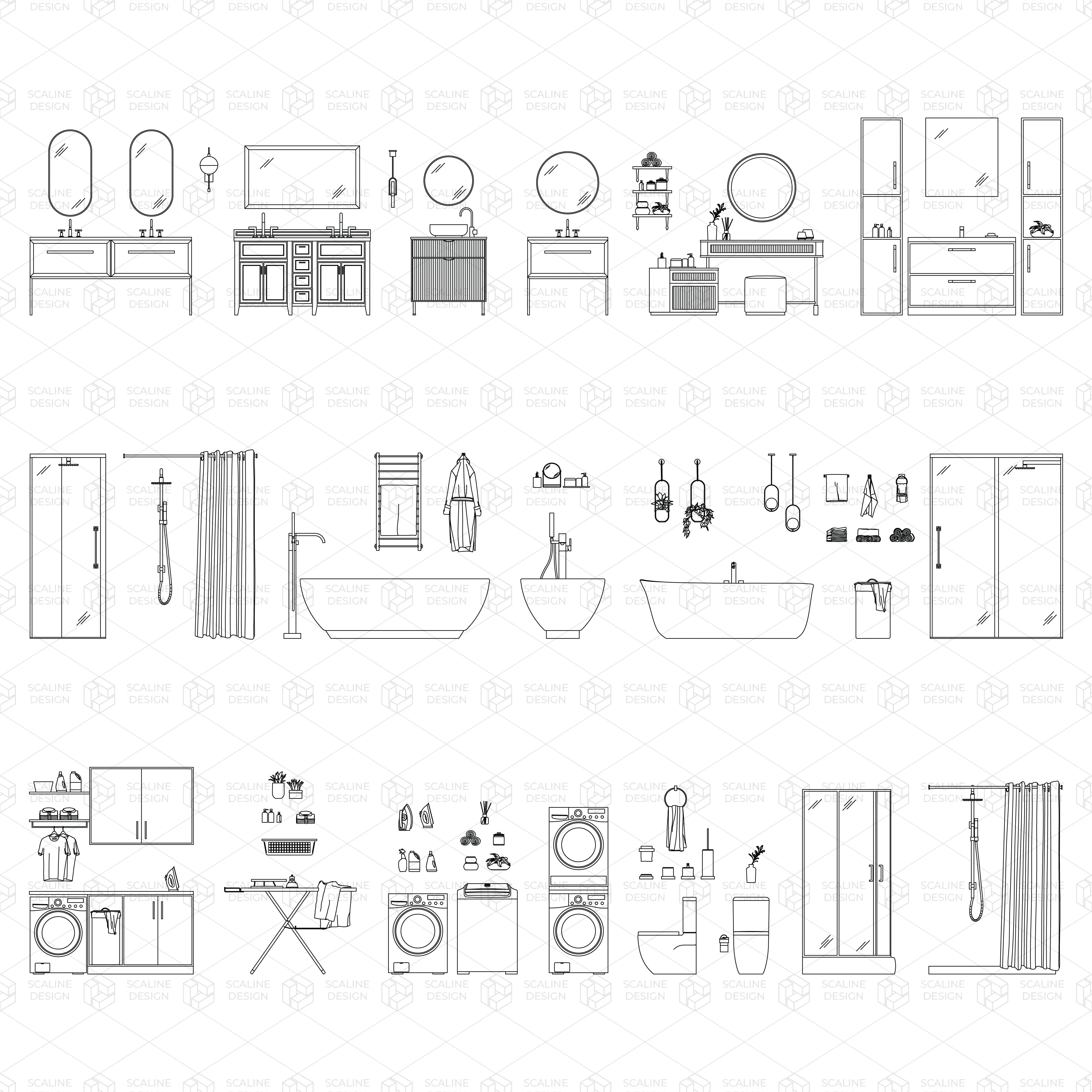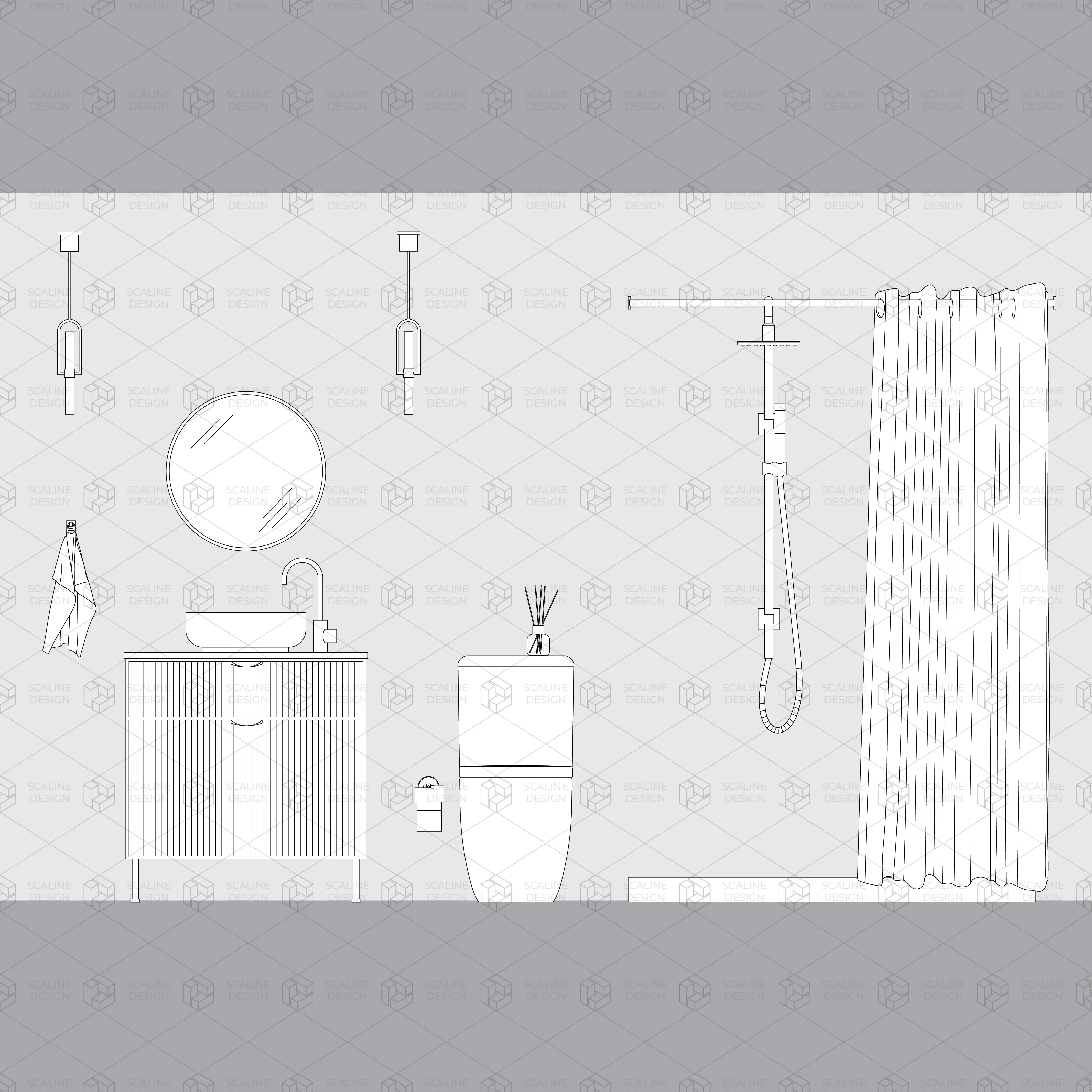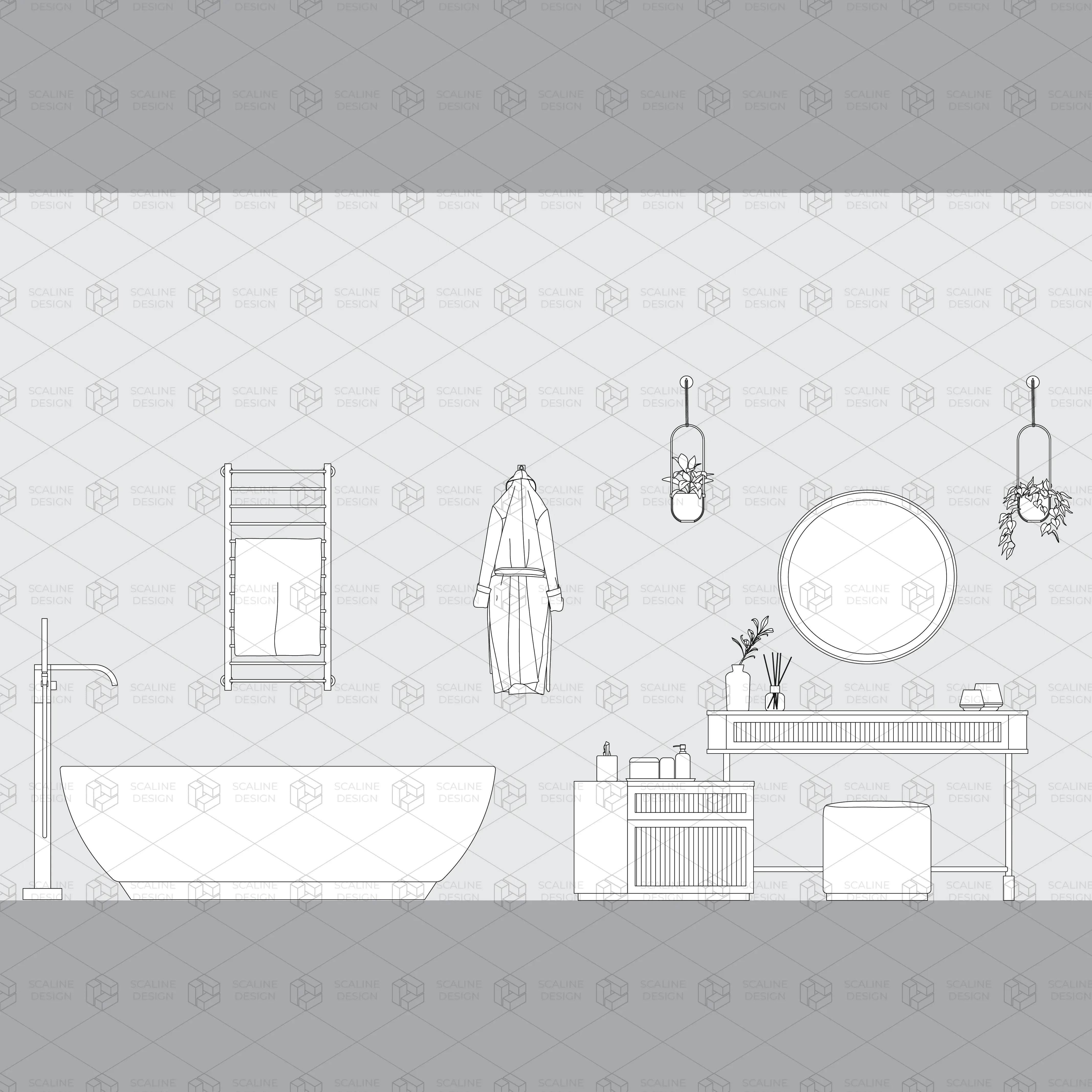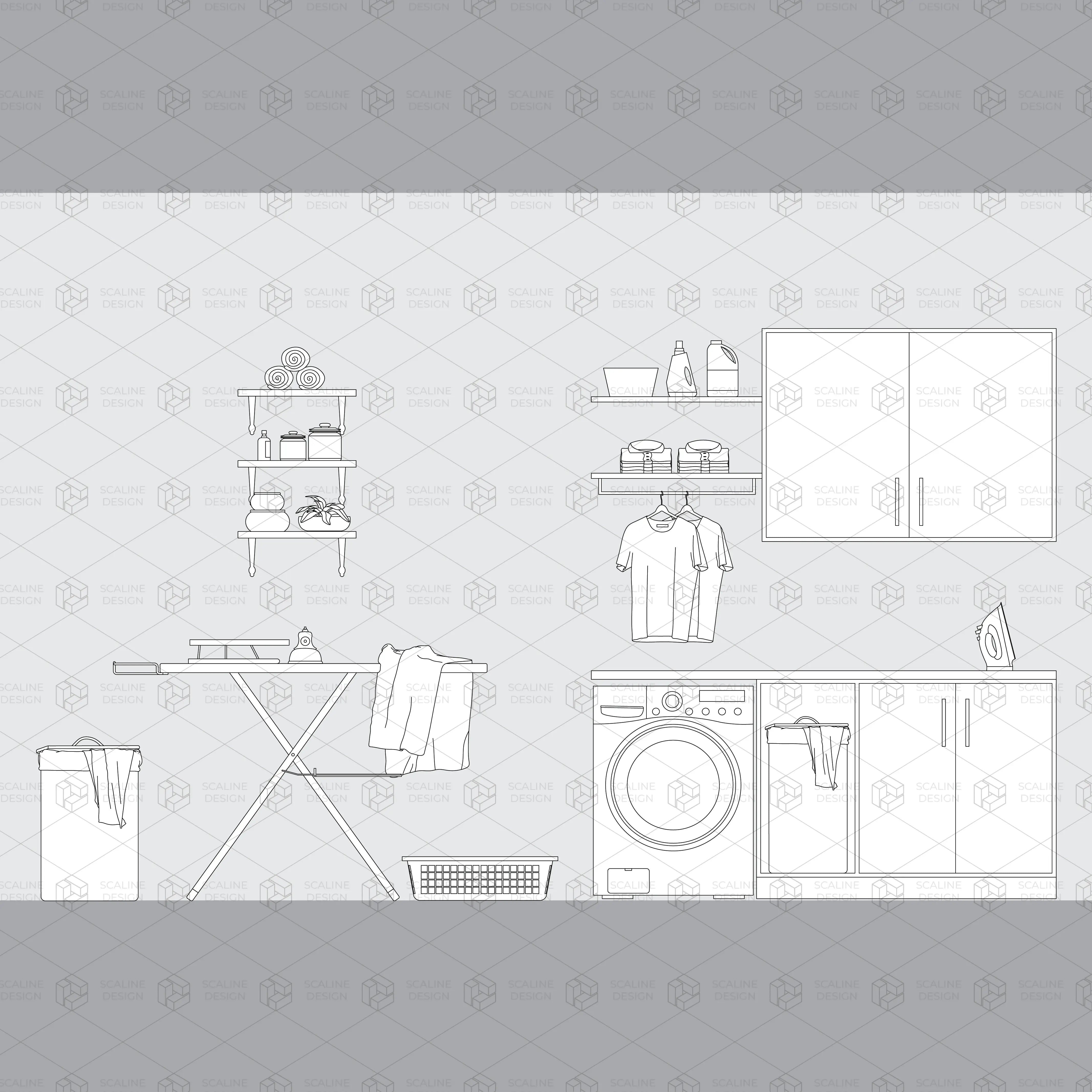 Scaline Design
Cad and Vector Bathroom and Laundry furniture (elevation)
More than 55 drawings are included in this collection of "Bathroom and Laundry" (elevation).
Perfect for your architectural drawings, layouts, floor plans, post digital drawings, architectural collage and renderings.
Includes: bathroom cabinet, shelves, shower, toilet paper, bathtub, sink basin, mirror, toilet, towel, hanger, detergent, iron, cloth, bathrobe, indoor plants, pendant light, wall light, vanity, cleaning tools, tissue box, soap, toilet brush, liquid soap,  scented sticks, dirty clothes basket, ironing table, decoration and more.
File format: Autocad (.dwg) and Adobe Illustrator Vector (.ai)

Cad and Vector Bathroom and Laundry furniture (elevation)