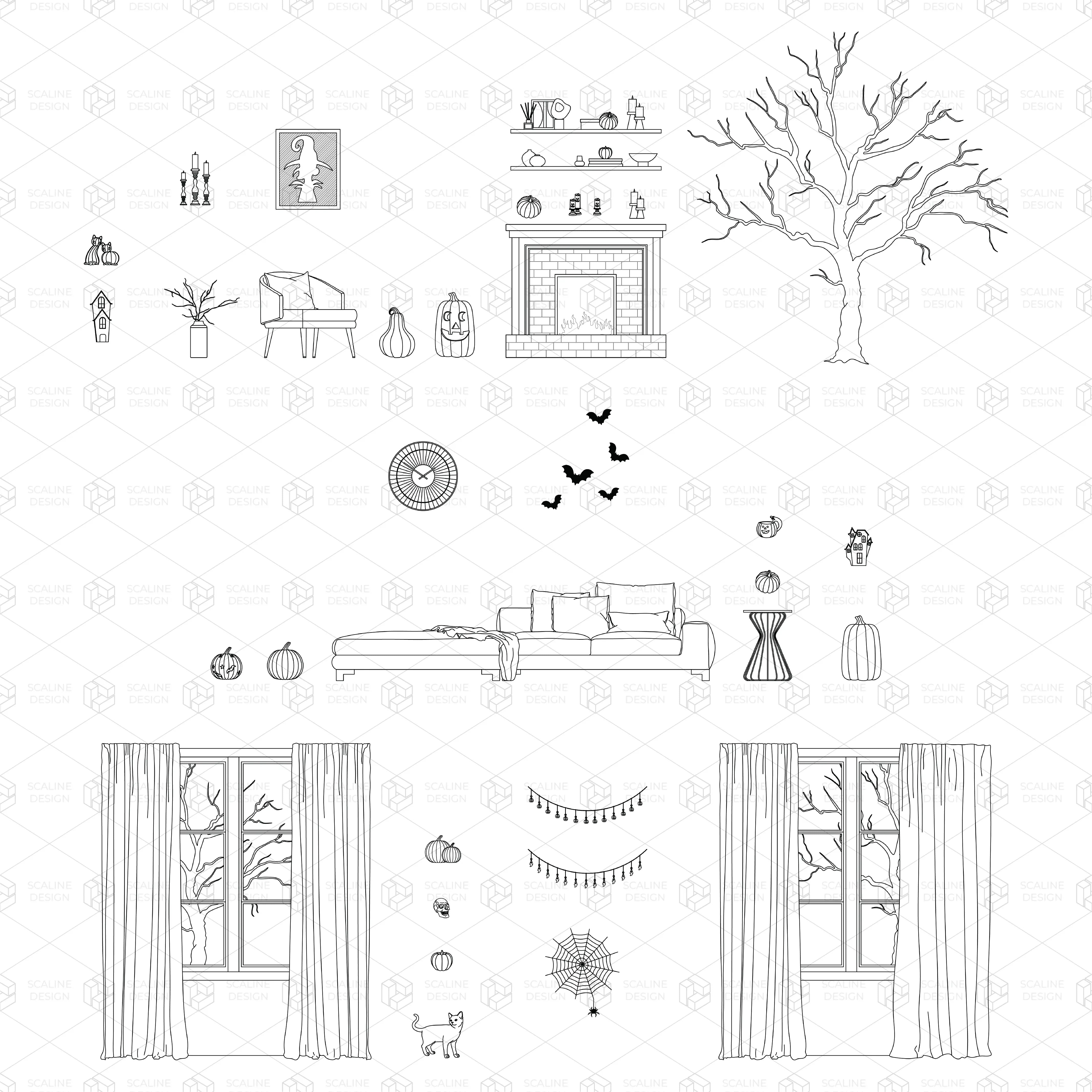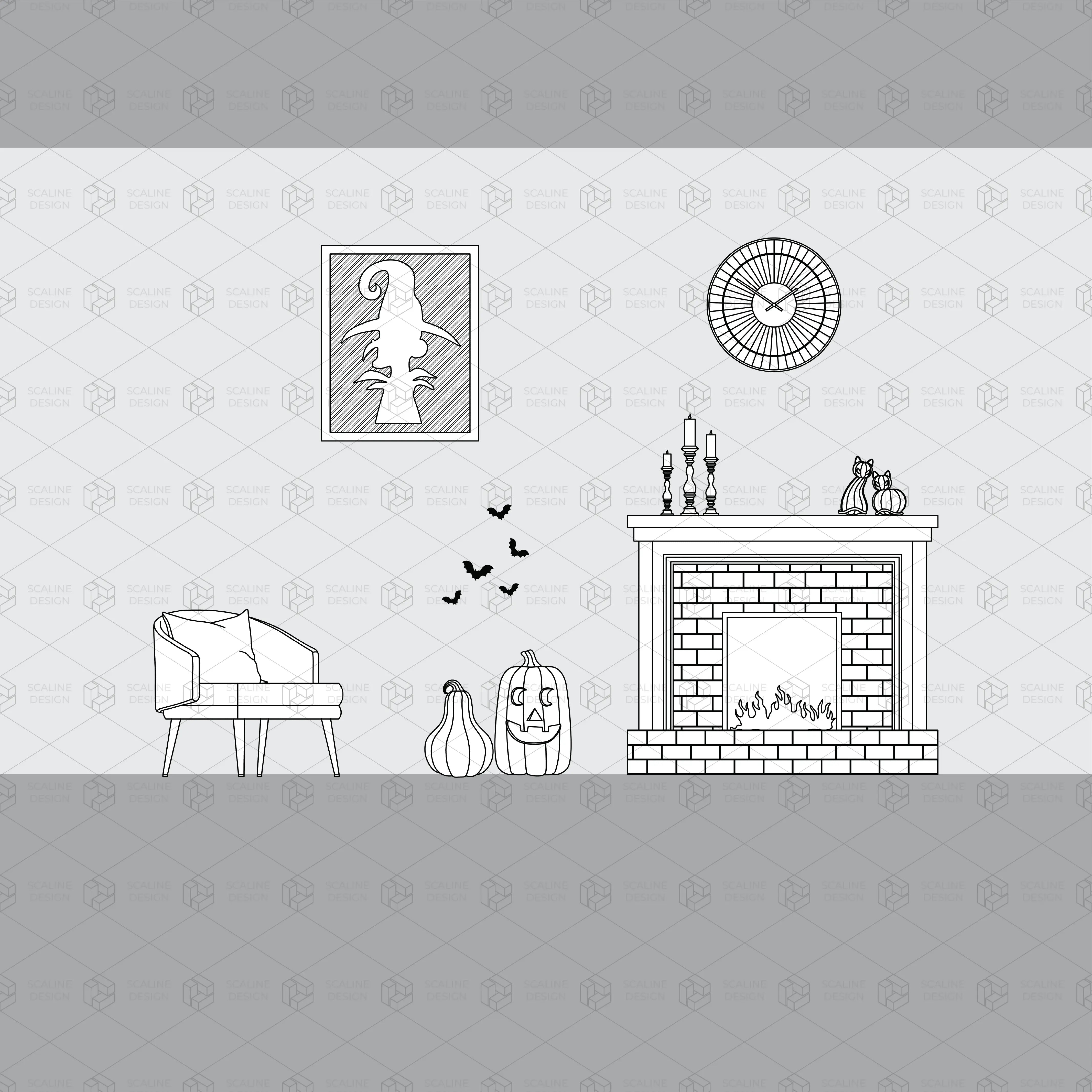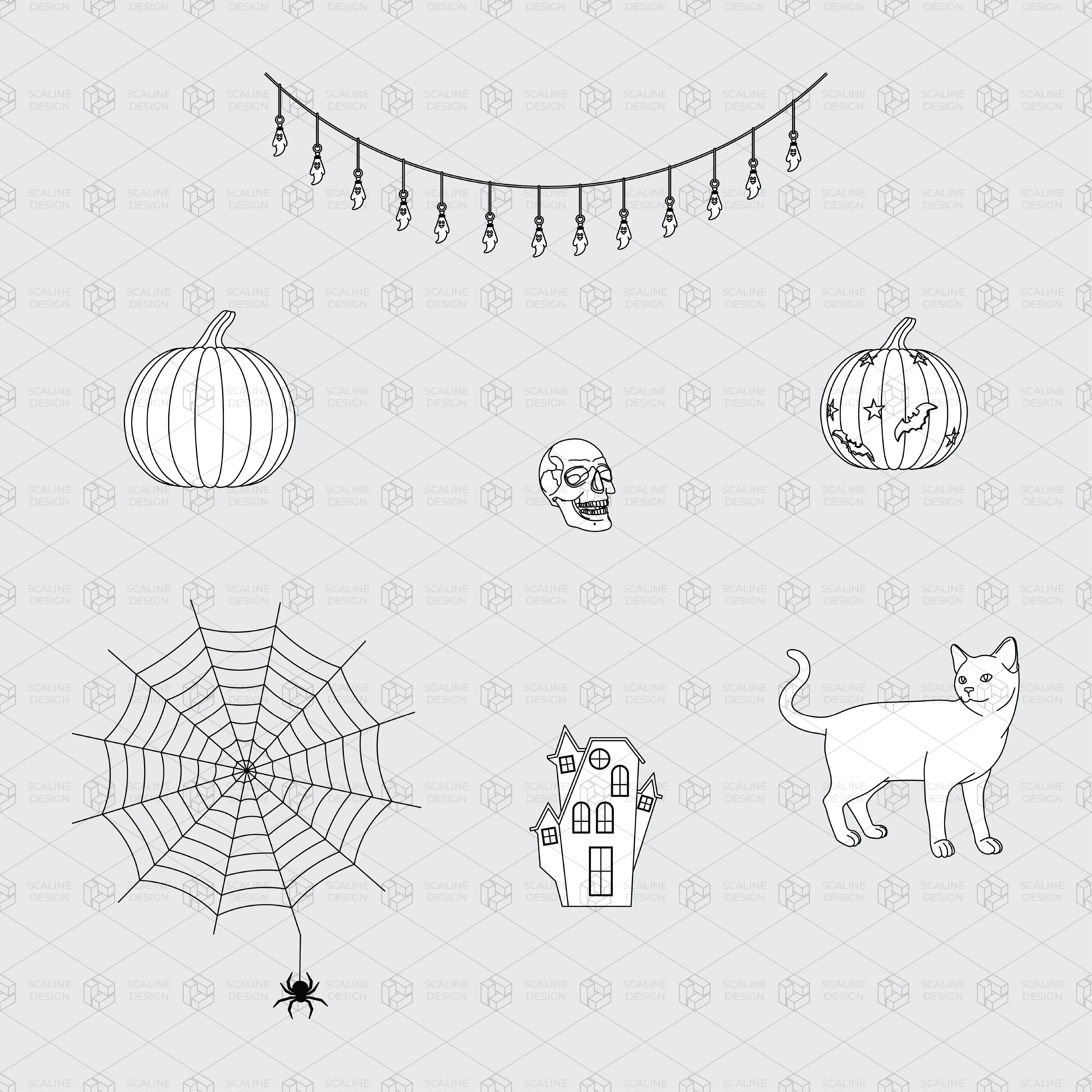 Scaline Design
Cad and Vector Autumn and halloween decoration
More than 30 drawings of "Autumn and Halloween decoration" (elevation).
Perfect for your architectural drawings, layouts, floor plans, post digital drawings, architectural collage and renderings.
Includes: couch, armchair, cat, vases, candles, fireplace, witch art wall, books, tree without leaves, wall clock, bats, hanging ghost, hanging pumpkin, side table, cat, window with tree, different types of pumpkins, spiderweb, spider, skull and decoration.
File format: Autocad (.dwg) and Adobe Illustrator Vector (.ai)

Cad and Vector Autumn and halloween decoration